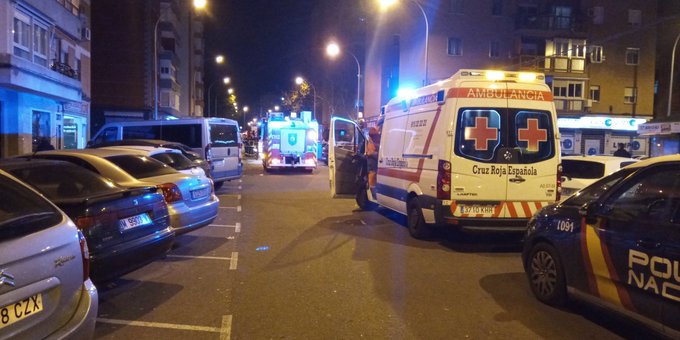 AN UNEXPECTED and dramatic explosion in Spain, in a commercial building of Fuenlabrada caused several people, including a nine-year-old girl, to suffer injuries and need hospital treatment.
The incident occurred at number 15 Zamora Street in Spain 's Fuenlabrada the day of the Kings Parade.
The explosion left four wounded including a nine-year-old girl.
According to Fuenlabrada Fire Chief, Victor Manuel Fernandez, the blast – of which the causes are being investigated – triggered the exterior wall of the commercial establishment to cave in, although the front part of the building was not affected.
In respect to the incident, the Fire Chief tweeted the following:
We intervened an explosion in the commercial premises in Zamora Street, 15. Fallen exterior walls without affecting the structure. #SUMMA112 attends to 4 wounded, 3 of them discharged and a 9 year old girl transferred to the H. de Fuenlabrada for observation
Intervenimos por deflagración en local comercial en la calle Zamora, 15. Cerramientos exteriores caídos sin afectación a estructura. #SUMMA112 atiende a 4 heridos, 3 de ellos dados de alta en el punto y niña de 9 años trasladada al H. de Fuenlabrada para observación. pic.twitter.com/g8ilidUTKg




— Víctor Manuel Fernández de la Cotera Blázquez (@VctorManueFdez) January 5, 2020
As Euro Weekly News understands, the Spanish National Police Force is carrying out investigations to clarify the event, helped by the corresponding fire report, according to municipal sources