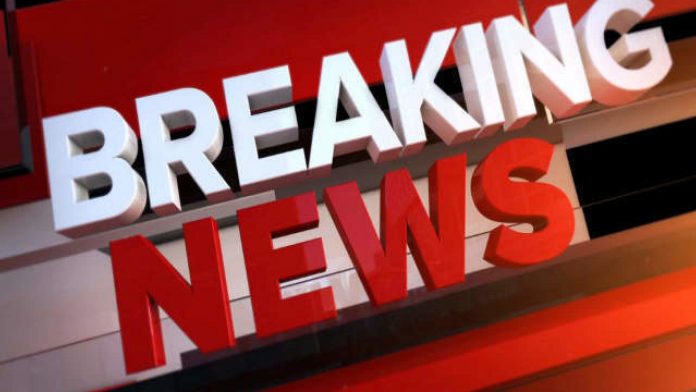 News has just come in that a plane carrying 169 passengers has skidded off a runway at an airport in Turkey, all flights in and out of airport have been diverted while the incident is being investigated.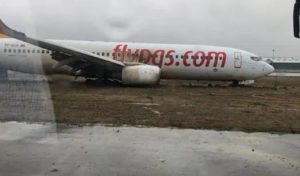 The Pegasus Boeing 737 came off the runway at Istanbul's Sabiha Gokcen airport this morning. All flights in and out of airport have been halted.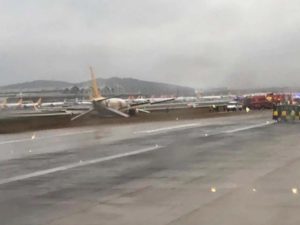 169 passengers were evacuated off the aircraft using the emergency slides following the crash.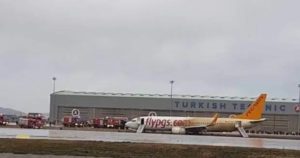 It is believed the flight was travelling from Sharjah in Dubai.
Sabiha Gokcen airport has confirmed the runway is currently closed and passengers are advised to check flight times with their operators.
Turkey's national flag carrier Turkish Airlines said all flights from Sabiha Gökçen were canceled until 3 p.m.
More to follow…