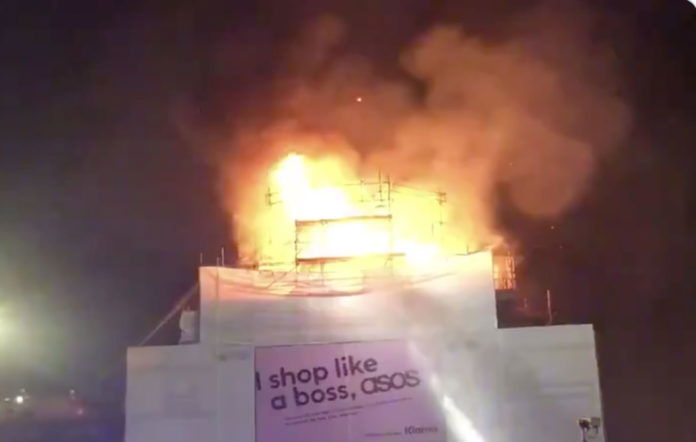 A HORRIFYING blaze has engulfed one of London's most famous music venues, causing widespread devastation as firefighters battle to put the fire at bay.
A fire broke out at the renowned Koko in Camden at approximately 9pm this evening (January 6), sending huge plumes of black smoke billowing into the air.
As the blaze was called in, 60 firefighters from six brigades rushed to the scene, where they are now making a desperate effort to save the nightclub, once named The Music Machine and Camden Palace.
It is believed that a third of the roof on the venue was set alight, where the former theatre has been closed at the time due to undertaking a renovation.
Very sad #koko previously Camden Palace in flames #fire pic.twitter.com/fBW2RMuyS3




— Prettyxcool 🍀 (@prettyxcool) January 6, 2020
Georgia Gould, a Labour councillor in the Kentish Town ward and the leader of Camden borough council, tweeted images of the burning building, thanking the courageous response of the London Fire Brigade.
Heartbreaking watching the Camden Palace / Koko up in flames this evening, a building that holds so many memories and means so much to us in Camden. Incredible how quickly @LondonFire got under control, we owe them so much for their swift and courageous response pic.twitter.com/tLPS5cLwnN

— Georgia Gould (@Georgia_Gould) January 6, 2020
In its illustrious history, Koko has hosted some of the world's biggest names in music, including Madonna and Prince. The venue was due to reopen later this year after a state-of-the-art refurbishment was completes, where it is believed that the owners had purchased two adjacent properties.
As Euro Weekly News understands, there have so far been no reported casualties and it is unclear at this stage how the blaze began.