AS all eyes are fixed upon Spain's government and mounting pressure is pinned upon acting Prime Minister Pedro Sánchez to take a majority, a leading Deputy has revealed the devastating news that they have cancer.
Much outrage had been expressed on the issue that several key members of the government had failed vote on Sunday, December 5, which resulted in Spain's Socialist leader failing in his first attempt to gain parliament's backing to form a government.
However, an explanation has been made from Aina Vidal, 34, one of Sunday's absent Deputies that Sánchez highly depended upon. Pressured to provide a public explanation on her absence, Vidal released a statement through her social media accounts to reveal her serious health diagnosis. It read:
"Today I did not go to vote in Congress, and it will take me some time to return. I have cancer. A rare, widespread and aggressive one."
Avui no he pogut anar a al Congrés a votar. Són dies de nervis i jo i la meva família hem cregut important explicar el perquè.




Salut i lluita ✊🏻 pic.twitter.com/9oQqOw8O6c

— Aina Vidal Sáez (@AinaVS) January 5, 2020



The news has somewhat overshadowed the heightened political crisis, with an outpouring of support being made to the popular Deputy of En Comú Podem. Hundreds of Spaniards wished Vidal the very best, with one simply stating that "Who cares about the vote, this news shows what really matters in life, which is more than Spain's government."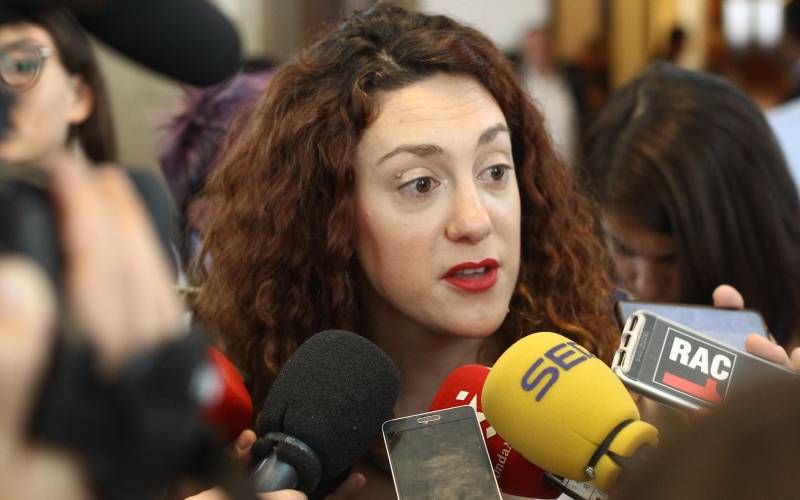 However, despite the anguish, Sanchez must continue on with his efforts to gain victory, where he now has less than two days to secure support to end a lengthy eight-month political gridlock. On Sunday, he had needed an absolute majority of at least 176 votes out of 350-member chamber to be confirmed as Prime Minister – an attempt he failed, garnering 166 in favour, 165 against and 18 abstentions.
On Tuesday, January 8, Sanchez will have a second chance of success, where he will now only need more votes in favour of his reelection than ones given against it. The political crisis is also drawing the international media's attention due to Spain being without a proper government after two inconclusive elections took place in April and November.