THE new decade has been marked with a host of wonderful initiatives and celebrations, aimed at bringing joy to children across Mallorca, Spain.
One of the most touching moments took place on Three Kings Day (January 6) where the Magis of Bethlehem paid a special visit to Son Espases hospital. Meeting several seriously injured children who have sadly spent the entire festive season receiving round-the-clock medical care, Balthazar, Melchior and Gaspar delivered a treasure trove of presents to the young patients.
The surprise arrival brought waves of smiles to every child and their parents, largely because the holidays can be one of the most difficult times of the year. The lovely gesture was made possible by Francina Armengol, the President of the Balearic Islands and Patricia Gómez, the Regional Minister of Health, who both were in attendance.
Meanwhile, an assortment of gifts were handed out to 51 children under the age of 7-years-old at Grupo Serra, the most renowned publishing house in Mallorca. President Carme Serra expressed his wish to deliver a memorable moment for the youngsters.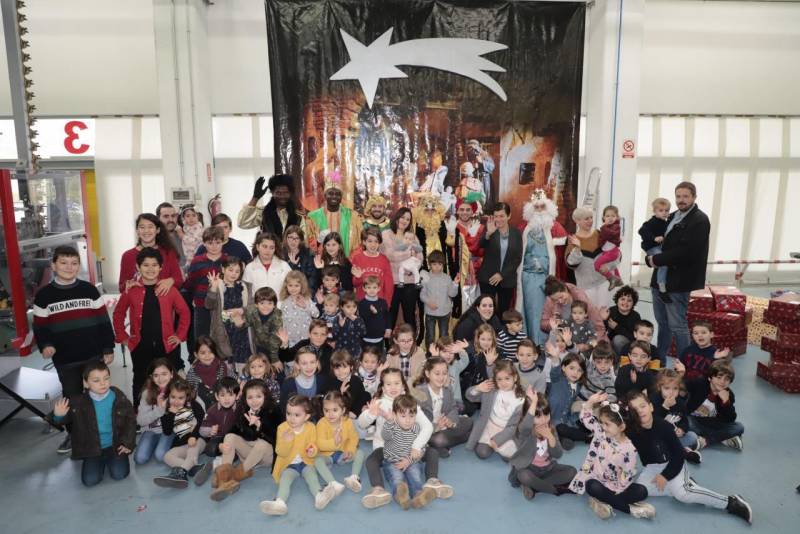 The day before, thousands of children took part in the Kings Race at Parc de ses Estacions, a long-standing and fun-filled event organised by the Institute of Sport. Mayor José Hila joined supporting parents, cheering them on until they reached the finish line.