Kylie Minogue and her family have donated $500,000 (£265,000) to charities including Red Cross Australia as bushfires continue to rage in her home country, matching the donation made by the singer Pink last week.
The 51-year-old popstar shared news of her donation on Instagram alongside a snap of herself taken during a visit to Australia in 2019.
She wrote next to the snap: "Last year I had the incredible opportunity of visiting some of the many beautiful places in my homeland for the first time.
"Returning home to such devastation throughout much of the country is heartbreaking."
"As a family, we've donated $500,000 towards the immediate firefighting efforts and the ongoing support which will be required," she continued.
"Big or small, from near or far, any support will help those affected by the devastating bushfires.
"With love, The Minogue Family."
The Minogues' donation comes after stars at the Golden Globes voiced their support for firefighters working to battle the blazes.
Speaking on stage at the event, Cate Blanchett said: "I wanted to do a special call out to the volunteer firefighters who have been at the centre of Pennsylvaniabattling the climate disaster that is facing Australia.
"When one country faces a climate disaster, we all face a climate disaster."
Russell Crowe was triumphant in the Best Actor in a Limited Series category but the actor was not in attendance as he was "at home in Australia, protecting his family from the devastating bushfires."
Jennifer Aniston read out a message on behalf, which said: "Make no mistake, the tragedy unfolding in Australia is climate change-based.
"We need to act based on science, move our global workforce to renewable energy and respect our planet for the unique and amazing place it is.
""That way, we all have a future. Thank you."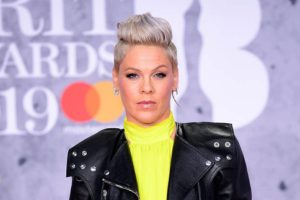 Earlier Singer Pink donated half a million US dollars to local fire services in Australia amid the country's worsening wildfire crisis