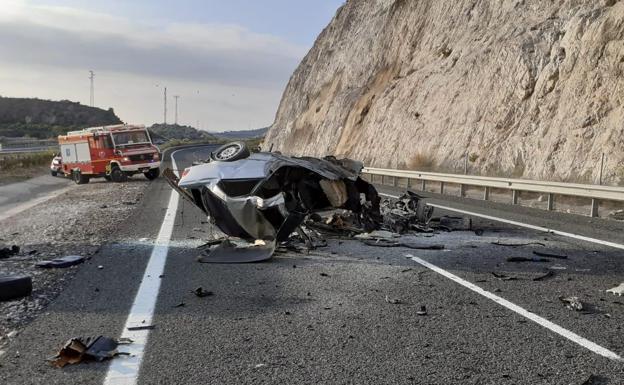 TRAGEDY has struck on Spain's Costa del Sol after a young man sadly lost his life in a serious car collision this afternoon (January 6).
As reported by the emergency services, a 24-year-old man was killed when he veered off the A-7 motorway in Malaga's Nerja, causing the car to strike a guardrail at great speed where the car then flew into into the air and landed on its roof. The impact then led to the vehicle to burst into flames.
The incident resulted in five calls being made to the 112 emergency services line, as horrified residents witnessed the devastating accident on Three Kings Day. Several ambulances and firefighters had rushed to the scene, however there was nothing that could be done to save the man's life as he was pronounced dead on arrival. It is believed that the impact was so severe that he died almost instantly.
Although the victim's identity is yet to be revealed, police state that he was a German tourist on holiday in the Costa del Sol at the time.
As Euro Weekly News understands, no other vehicle was involved and an investigation has now been launched to determine the circumstances behind the tragic event. Traffic enforcements were in force after the fatal accident, with drivers warned to use alternative routes.
The incident comes just a few days after a woman was killed and two others were seriously injured in a road collision on the A-355 in the municipality of Coín. In light of the fatalities, traffic officers from the Guardia Civil advise drivers to use the highest level of caution when making journeys, particularly during the night.