IN the wake of the execution of Iranian General Qasem Soleimani, the General Commander of the Balearic Islands has delivered a statement.
Fernando García Blázquez, who was appointed to the coveted role by the Ministry of Defence in November of last year, made a poignant speech in front of Spain's governmental officials and the armed forces at Palacio de la Almudaina in Mallorca, Spain on Monday, January 6.
The Commander stressed the importance of the Spanish military and their adaptation to new and future threats against peace and stability, noting the importance of governmental support to fight global terrorism, in addition to issues that create worldwide instability, including human trafficking and mass migration.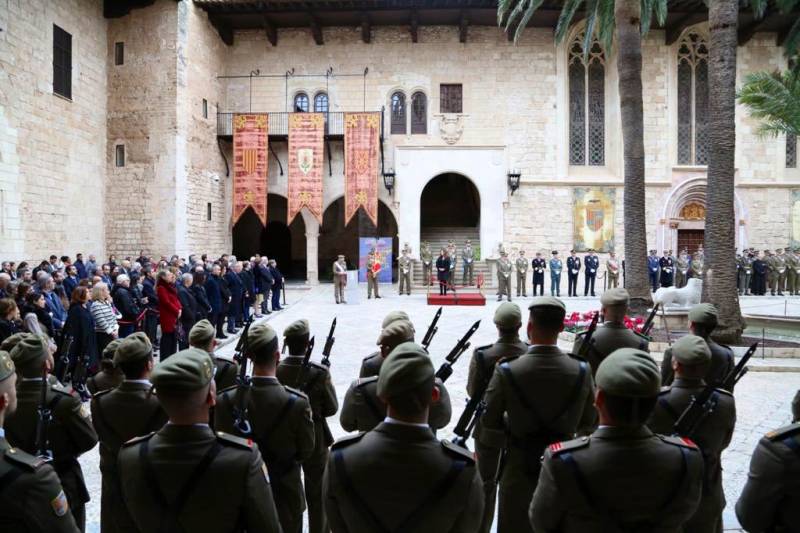 Referring to the rising tensions between the US and Iran, García Blázquez made clear that a considered decision will be made and executed with force as and when necessary. Although claiming that the Balearic Islands' military was one of the best in the world, he called on the Spanish government to support training and the provision of technological resources at the height of innovation, which must be implemented imminently.
He detailed the work carried out by the Balearic Army in Mallorca last year, citing the continued efforts of the Air Rescue Service based in Son Sant Joan and Pollensa, where the Navy has also undertaken several manoeuvres in the waters.
The Commander also highlighted the role of the Army in the deadly floods which claimed the lives of 13 people and caused considerable damage to the island in 2018, in addition to the force's efforts to protect the Cabrera National Park and carrying out an important excavation in Can Pastilla.
He concluded his speech by expressing the commitment of the Armed Forces in the defence of the "sovereignty and independence of Spain, in its territorial integrity and constitutional order."