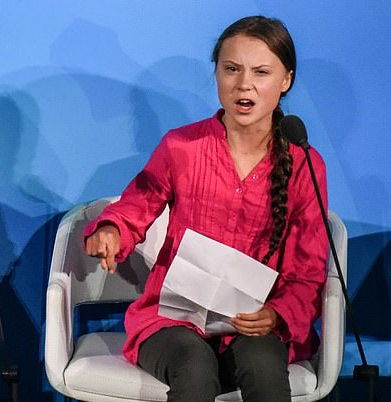 The 17-year-old demanded action from Australian leaders on her Instagram page, her post drew more than 1 million likes, with many comments backing her views. Other comments slammed her for doing nothing to change the dire situation.Scott Morrison said 'thank you' message to world leaders watching the fire crisis.
The 17-year-old posted an image on Instagram of a kangaroo fleeing from an out of control blaze in Conjola on New South Wales south coast and demanded action from politicians.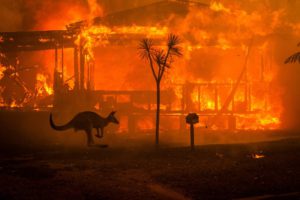 "Australia is on fire. And the summer there has only just begun," she wrote.
"Today the temperature outside Sydney was 48.9C. 500 million animals are estimated dead because of the bushfires. Over 20 people have died and thousands of homes have burned to ground. The smoke has covered glaciers in distant New Zealand making them warm and melt faster because of the albedo effect. "
"And yet. All of this still has not resulted in any political action. Because we still fail to make the connection between the climate crisis and increased extreme weather events and nature disasters like the Australia fires. That has to change. And it has to change now. My thoughts are with the people of Australia and those affected by these devastating fires."
Her post drew thousands of comments, with many backing Greta's sentiment.
'So well said Greta. We need politicians with your morals and drive,' one comment reads.
'I feel so incredibly heartbroken for this land I call home,' another comment says.
'We can all donate to wildlife rescues and fire brigades but we must not forget to change ourselves, to remember our own power and to envision and fight (create) every day for a fairer, more harmonious and sustainable future. So sad, and people still deny climate change… what will it take, individual hardships from the effects of climate change? And by then… it'll be too late,' another post reads.
Other comments slammed the young activist, claiming she was doing nothing to directly change to the dire situation. 'What Australia needs is support, not your sympathy and certainly not your political agenda,' one comment reads.
'For once can you please just actually do something useful, like leave a link for donations or make one yourself.'
Latest news on Australian Bush fires:
Members of the New Zealand military are en route to Australia to assist with the efforts, adding to the 157 New Zealand firefighters already deployed in Australia, some of whom have been assisting their Australian colleagues since October.
New Zealand's minister of defence, Ron Mark, said more help was urgently needed because the fires showed no signs of abating and thousands of people and homes remained in harm's way.