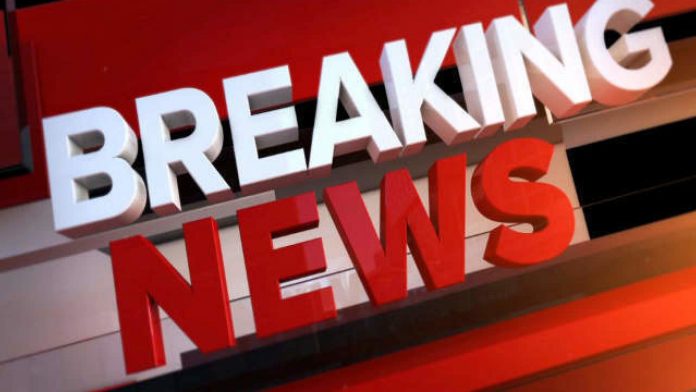 REPORTS have just come in that a huge car crash has taken place in the early hours of this morning (January 6) in Coruña, Spain, claiming the lives of two people and seriously injuring two others.
The devastating traffic incident has shocked the local Spanish community, after two vehicles smashed into one another at KM3 on the AC-413 road in Cerceda. The impact was so severe that one of the cars was forced off the road and struck a telephone pole at great speed where it was then engulfed by ravaging flames, trapping two people inside. Witnesses also report hearing a large explosion as the car impacted the pole, sending debris flying high into the air.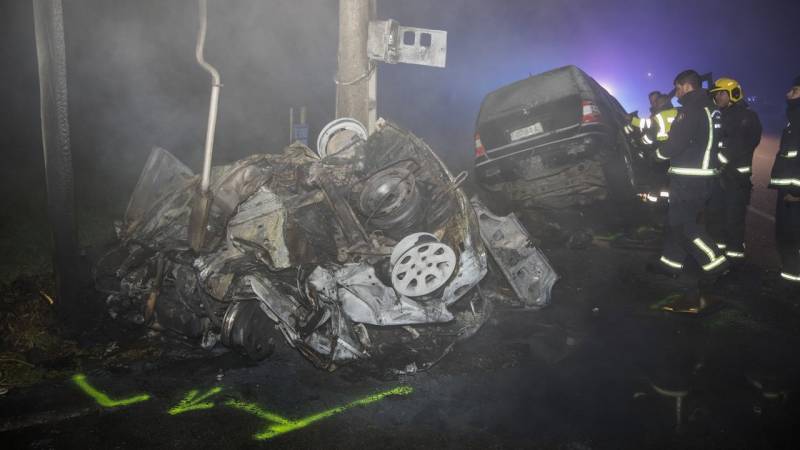 Sadly, both victims died as a result of the impact and not being able to be retrieved from the car in time, where it is reported that their bodies are completely burnt. Local press on scene have reported that the car, a Citroën Saxo, has been left completely ravaged on the side of the road.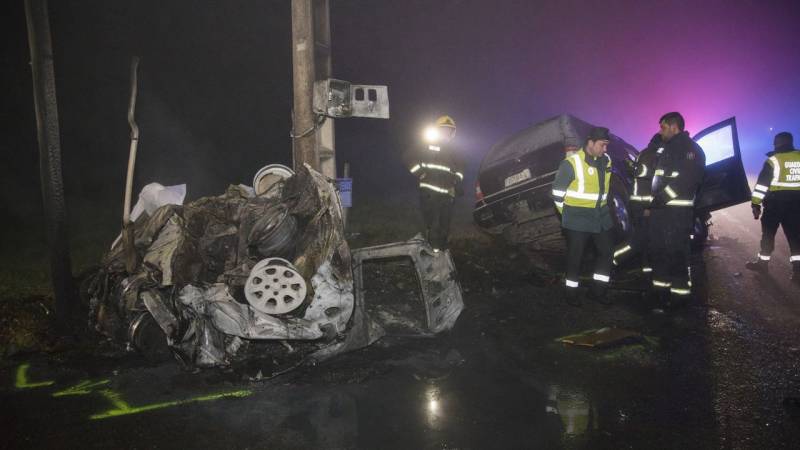 The other vehicle involved, a Mercedes, had a 53-year-old man and a 51-year-old woman travelling inside who were also seriously injured, where they were subsequently rushed to a nearby hospital. It is believed that their condition is serious.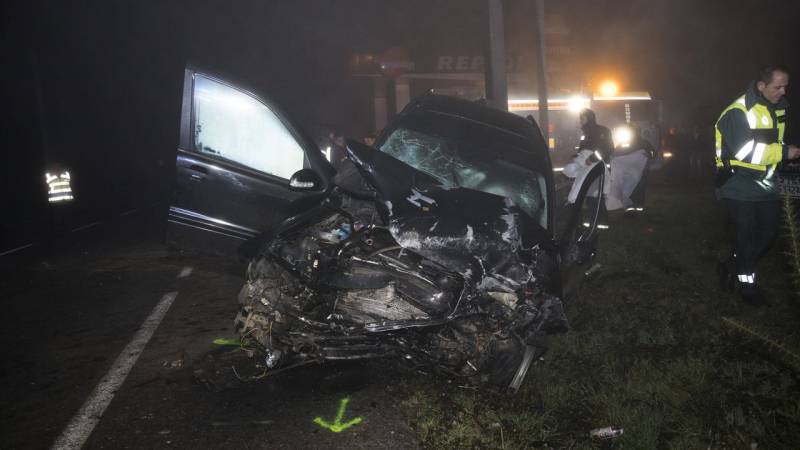 It is suspected that one of the cars attempted to overtake a car in front, and as a result smashed into a vehicle travelling in the opposite direction.
The tragic road accident saw numerous units from the emergency services descend to the scene, including several ambulances, firefighters and the Local Police. The road has now been cordoned off with traffic diverted as specialised officers gather critical evidence before the vehicles are taken off the road.
As Euro Weekly News understands, the Spanish police have now launched an investigation after the road fatalities, and warn drivers across the country to apply the utter most caution when driving.