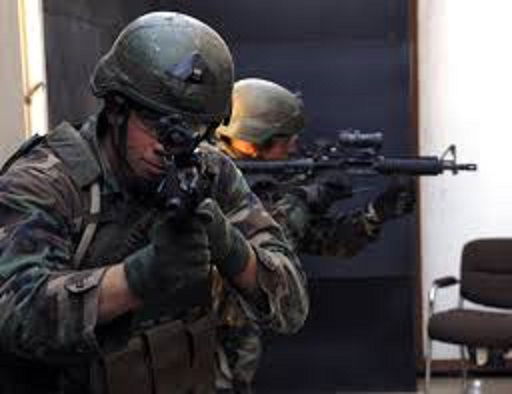 Prince Andrew's friend Ghislaine Maxwell, the former lover of paedophile financier Jeffrey Epstein, is under 24-hour guard by former US Navy Seals amid fears for her life
The former lover of paedophile financier Jeffrey Epstein, is under 24-hour guard by Former US Navy Seals bought in guard Ghislaine Maxwell, Prince Andrew's friend, amid fears for her life
Ghislaine Maxwell is being guarded round the clock by former US Navy SEALs and moves between safe houses after 'credible death threats'.
Ghislaine Maxwell, the former girlfriend of convicted paedophile Jeffrey Epstein, is being guarded round the clock by former US Navy SEALs amid concern that her life is in danger.
A source says ex-special forces are shuttling the 58-year-old friend of Prince Andrew from one safe house to another across the American Midwest following 'credible death threats'.
Epstein is said to have sexually abused dozens of teenage girls and Miss Maxwell, along with others, is alleged to have 'facilitated' his behaviour. She has denied any wrongdoing.
She is now the principal focus of an FBI investigation and is said to hold the key to the truth about the Duke of York's relationship with the disgraced financier and whether he had sex with a 17-year-old girl. The Duke has repeatedly denied these allegations and any suggestion of wrongdoing.
While Miss Maxwell has never been accused by the authorities of criminal wrongdoing, Epstein's alleged victims have portrayed her as his 'madam' and 'fixer'.
A source said: 'There has been so much rubbish written about Ghislaine. The reality is she receives multiple, credible death threats on a daily basis. The hate mail is sometimes 2ft high.
'She is constantly moving. Her life is in danger. She is being guarded by the best of the very best and that includes former US Navy SEALs. She's not under the protection of any government. She's on her own.'
Sources said Miss Maxwell has become 'increasingly frustrated' with the 'lies' being told about her. One said: 'She's become the most hunted and hated woman in the world. The reality is she's done nothing wrong. Her life has been ruined but she's fully confident she will be vindicated