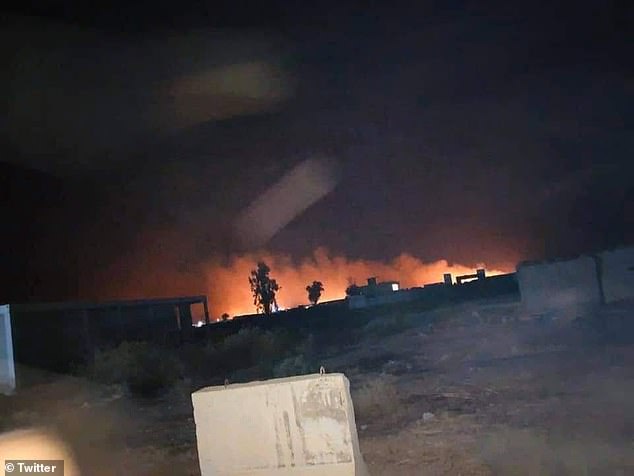 Iraqi state television said on Friday there had been another air strike in the country, 24 hours after the killing of Soleimani. An Iraqi army source told the Reuters news agency that six people were killed in the new strike, which hit a convoy of Iraqi militia in the early hours of Saturday morning local time.
A US military spokesman denied that the American-led coalition fighting in the region was responsible.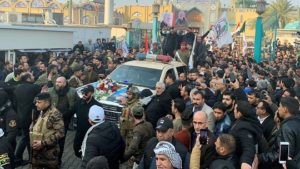 Qasem Soleimani: Mourners gather in Baghdad for funeral procession
A huge crowd in Iraq's capital Baghdad is taking part in a funeral procession for the Iranian military commander Qasem Soleimani, who was killed in a US airstrike on Thursday.
Soleimani was the architect of Iran's Middle East operations and Iran vowed to take "severe revenge" for his death.
The gathering in Baghdad on Saturday marked the beginning of days of mourning for Soleimani.
His body is to be returned to Iran for a funeral and burial in his home town.
The crowds in Baghdad were also there to mourn the death of Abu Mahdi al-Muhandis, an Iraqi who commanded the Iranian-backed Kataib Hezbollah group and effectively led the Popular Mobilisation units – an umbrella of militias in Iraq dominated by groups aligned with Iran.v