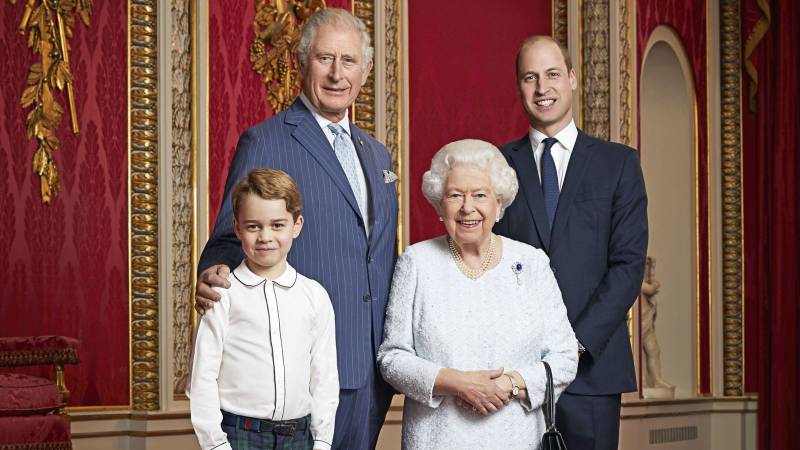 THE British Royal Family have released a beautiful new family portrait, where Queen Elizabeth II is joined by her three heirs.
Surrounding the beloved 93-year-old grandmother, Prince Charles, Prince William and young Prince George posed for a photograph at Buckingham Palace in England, which was released to commemorate the start of the new year.
Posting the image across the Royal Family's official social media accounts, a statement from the Palace read:
"A new portrait of Her Majesty The Queen and Their Royal Highnesses The Prince of Wales, The Duke of Cambridge and Prince George has been released to mark the start of a new decade."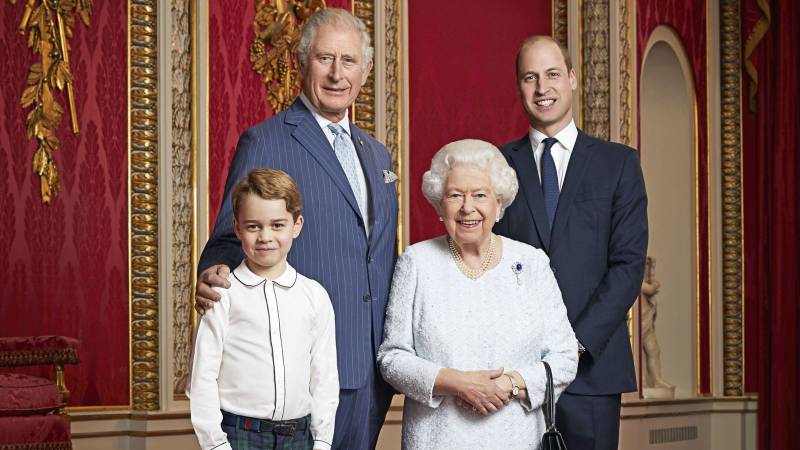 The portrait was shot by photographer Ranald Mackechnie on December 18, moments before the queen's annual Christmas luncheon took place at the palace. On the day the picture was taken, the foursome also filmed footage making a Christmas pudding together to support the Together at Christmas initiative launched by the Royal British Legion.
The Palace has stated that the portrait is the third time the public have been shown an official photograph of the Queen alongside all of her three heirs. The first was released in April 2016 for the Queen's 90th birthday and was used on Royal Mail stamps, where three years earlier a photo at Prince George's christening was released.