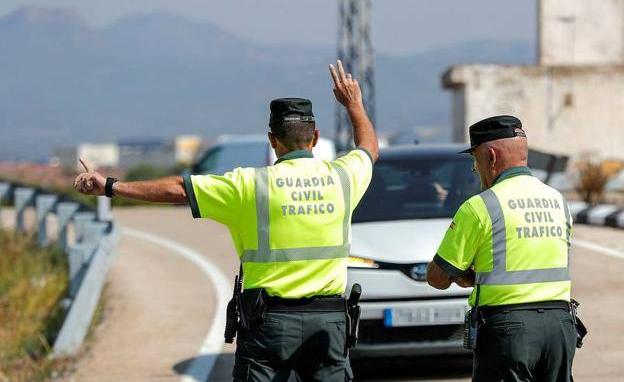 THIS weekend, the Ministry of Interior has launched the first campaign of 2020 to halt dangerous driving across Spain.
Increased traffic stops will be enforced by the General Directorate of Traffic (DGT) from today (Saturday, January 4) until Three Kings Day (Monday, January 6), when an estimated 4.1 million journeys will be made on the Spanish roads.
The country wide operation not only aims to keep traffic moving, but to ensure the utmost safety on the roads, where drug and alcohol tests will be stepped up by traffic officers on duty.
The Ministry of Interior state that this weekend statistically sees an increased amount of traffic accidents on the roads, similar to the accidents reported over the festive period, where from December 20 to 29, 37 people lost their lives in 34 accidents across Spain.
For this reason, the government has deployed an increased number of officers on the road, both from the DGT and the Guardia Civil's dedicated traffic group. The emergency services have also laid on more shifts for staff, which includes call handlers for the 112 emergency services and fire crews.
The DGT state that traffic stops will intensify over this period, where cameras will also be used to monitor those who choose to use a mobile phone behind the wheel, in addition to police radars where drivers will be stopped if travelling over the set speed limit on the roads.
To avoid accidents, the DGT recommends those travelling this weekend to apply the extra caution when making short journeys or during the night and to pay special attention when leaving motorways.
The National Police have also issued a statement to warn those who think about driving whilst intoxicated, and state that under no circumstances should this be done as puts the driver, other vehicles and pedestrians at great risk. They also recommend drivers to turn off their mobile phones, to wear a seatbelt, to ensure children are correctly seated and when making long journeys to stop every two hours for rest.