AN OWNER of a bar in Valencia, Spain, has attracted a significant amount of publicity after a sign was placed on the premises' wall to warn parents over the behaviour of their unsupervised children.
The message put up on Ca Julieta located in the popular Carcaixent market simply read:
"Notice: all children who are in this bar without parental supervision will become the property of the bar and ordered to wash dishes. You have been notified. We don't want any misunderstandings."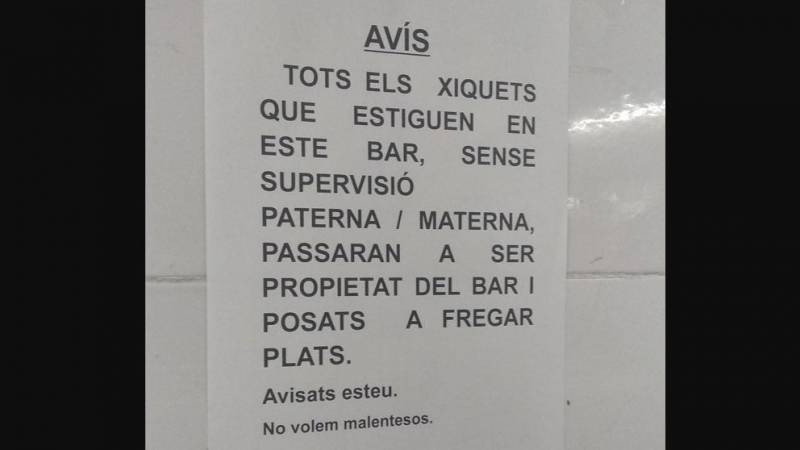 Although a joke, owner Jorge Bohigues explained that he had become tired of children causing mischief at his much loved bar, which also serves as a restaurant, where they were often left unattended by their parents to wreak havoc on his tables and chairs.
The poster has since gone viral across social media in Spain, attracting people far and wide to the eatery, where Bohigues has noticed a welcome increase in profits. He also states that it has provided a useful lesson to visiting parents, where he has witnessed families now becoming more strict with their children once inside the bar.