AS 10 days have passed since three family members tragically lost their lives at a swimming pool on Spain's Costa del Sol, the case is still being widely spoken about, striking a cord with both the local and international community.
Speculation continued after statements and interviews were released by the local press which detailed a heart-breaking account from a grieving widow and daughter on the deaths of Gabriel, 52, Comfort, 9, and Praise-Emmanuel, 16. This was made that much harder to read as the Guardia Civil closed the case stating that it was simply a 'tragic accident', where the blame only lay with the victims' 'lack of expertise.'
Whatever your views on the case may be, a significant number of local Costa del Sol residents agree that the deaths just do not add up and side upon the Diya's family lawyer that a parallel investigation must be launched.
And it seems the tragedy has even made waves back in the UK, after one of the world's leading swimming pool experts who specialises in examining pool deaths abroad spoke to The Sun and stated that the case had been whitewashed.
Allen Wilson, who held the coveted role as President of the Institute of Swimming Pool Engineers, owns his own Health and Safety company and has worked as an expert for over forty years across Europe, Asia and the Middle East, has weighed in on the debate – even offering to fly over to Spain to give his services for free.
Speaking to the national newspaper, he believes that a combination of factors that include human error on the part of the resort and bad pool design contributed heavily to the tragedy, where he is willing to inspect the pool at no charge to the police or the Diya family.
He strongly believes that someone on duty at the pool at the time may have turned off skimmer overflows that essentially causes an overpowering suction vacuum – pulling things towards it and making it almost impossible to escape from, as backed up by family statements and witness accounts.
Mr Wilson also believes that photos of the pool show real danger, as there was only a "single domestic pool outlet instead of two separate outlets as suggested by the Federation of Tour Operators guidelines for holiday complexes." On his expert opinion, he thinks that if there had been two outlets the vacuum pressure would have been halved, which was not the case in this incident, as if one would swim near the single vacuum you just simply could not get away from it no matter how hard you tried.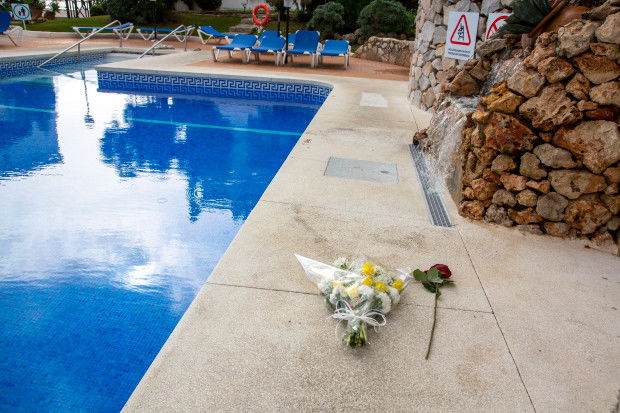 In his experience, swimming pools in Spain are considerably less up to standard than those in the UK, further adding that there should be an immediate and independent investigation by specialists with expert knowledge who will be able to examine the pool.
As Mr Wilson's interview was released, residents had plenty to say about his statements. Gloria Estefan who lives close to Club La Costa World in Malaga's Fuengirola said: "Honestly, just with everyone I have spoken to on my street, we would pay for the man to come over ourselves and get to the bottom of this tragedy."
Another resident who wishes to remain anonymous said: " I knew something was strange as soon as it came on the News on Christmas Eve. I just cannot believe that three people would die within minutes."
Cheryl Baines who also lives in Malaga stated: "I think it is only right someone impartial examines the pool. If the resort has nothing to worry about then why all this hush hush. I would love to see this expert come over to Spain, if it was an accident then they have nothing to worry about." Mrs Baines also added "I have two young children and we use a local swimming pool in the summer, after the deaths I just don't think I could take them there again. You never know the dangers you cannot see."
Davide Torres who also lives nearby, agreed that an independent investigator should examine the pool, simply stating: "The family's lawyer is right. Three people don't die on the same day by chance."
However, one resident disagreed and said: "We should just leave the resort alone now, the case is closed and we all need to get on with out lives" adding: "We should all trust the justice system."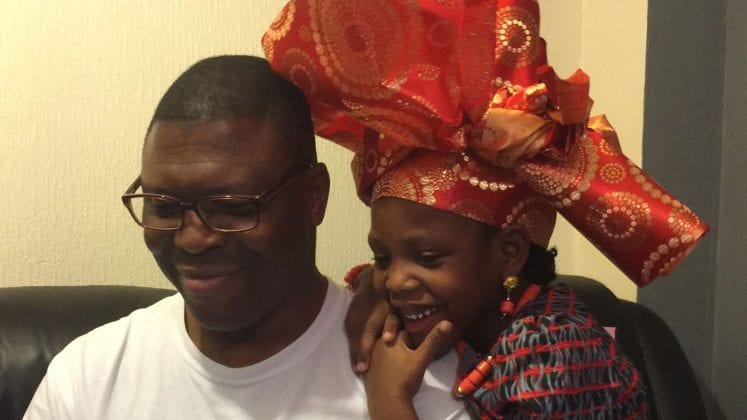 As Euro Weekly News understands, grief stricken widow Olubunmi Diya is working with a top Spanish lawyer to get justice for her family after she said "inaccurate information" was issued by the Guardia Civil.