THE fashion designer and ex-partner of Spanish pop star David Bisbal has offended the international Jewish community after the influencer shared an 'insensitive' photo outside of a Holocaust memorial in Berlin, Germany.
Elena Tablada, 38, chose the unusual setting to announce that was expecting a baby with her new partner Javier Ungría, or in her words that she had a "bun in the oven" which caused a wave of outrage on social media.
This was largely because of the millions of Jewish people who were brutally murdered in gas chambers and then cremated on the site during World War II, where her smiling face and reference to an oven was deemed to be highly inappropriate.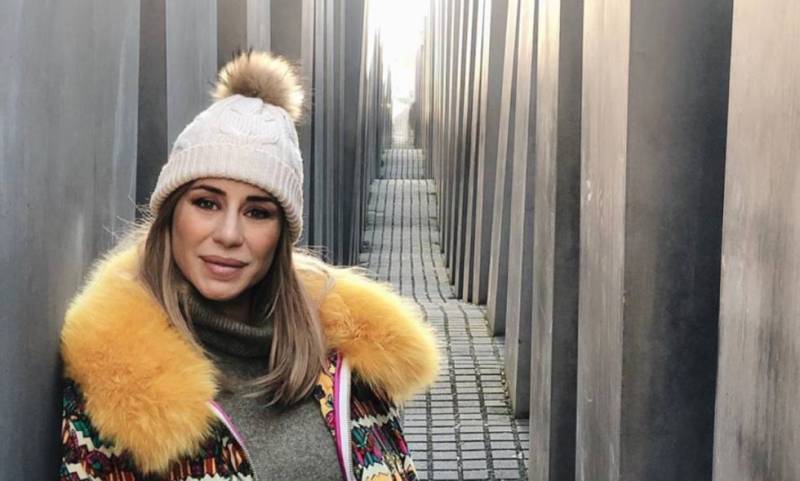 Quickly responding to the 'distasteful' announcement that she was having a baby, one user on Twitter wrote: "You can be a fool or very stupid, but then there is Elena Tablada, who does not think twice about being photographed outside a Holocaust monument to announce her pregnancy with the phrase 'Baby in the oven."
One user remarked that she was a poor example to young girls in Spain, with another simply stating that she was an "Imbecile."
Se puede puede ser imbécil, muy imbécil y luego ya está Elena Tablada, a quien no se ocurre otra cosa que fotografiarse en el monumento al Holocausto, para anunciar su embarazo con la frase "Bebé en el horno". https://t.co/r2nFu39qWB

— Agustín Martínez (@Agus_Martinez58) January 3, 2020



After the post went viral, Tablada reconsidered her photo caption and removed what most considered to be a hashtag that insulted all those who perished at the death camps at the hands of the Nazis, replacing it with "Never Forget."
Born in Madrid, Tablada is well-known on the Spanish fashion circuit, gaining the media's attention throughout her turbulent relationship and even more complicated separation with David Bisbal, with whom she shares a daughter with.