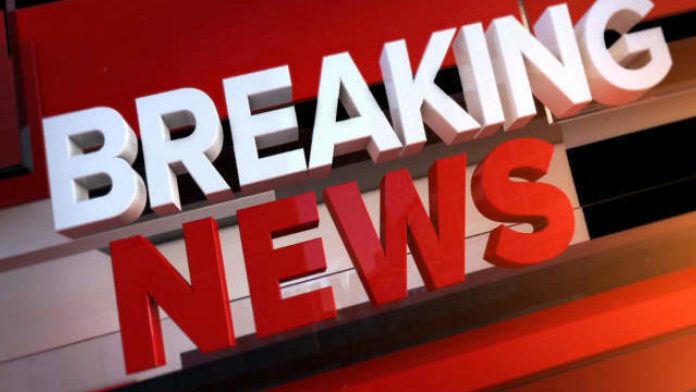 THE UK has sent an RAF jet to the Middle East as fears of World War 3 heighten following Washington's airstrikes which killed Iranian General Qasem Soleimani.
The UK has sent an RAF plane to the Middle East as it increases the security at its bases following fears the air strikes could spark World War 3. The RAF Sentinel plane was spotted leaving its base in Cyprus to head towards the Middle East. Mr Soleimani was even seen as a future president of Iran and his murder has been viewed as an escalation of the problems between Tehran and Washington.
Google Trends show WORLD WAR 3 as the most searched term today with over half a million people looking for results early this morning and continuing to rise.
UK: Dominic Raab calls for calm after US drone strike. He went on to say: " Iran general Qassem Soliemani killed by Trump-ordered airstrike was an 'aggressive threat' "
A spokesman from Britain's Ministry of Defence said: "The safety and security of our personnel is of paramount importance and we keep our force protection measures under constant review.
"We do not comment on specific force protection measures."
Britain has about 400 military personnel in Iraq who are there to provide training in the country.
Israel put its military on heightened alert on Friday and Prime Minister Benjamin Netanyahu cut short a trip abroad.
The US drone strike which killed the army general was ordered by President Donald Trump. The US Embassy a few hours ago urged all US citizens in IRAQ to "LEAVE IMMEDIATELY"
The Iranian foreign minister, Mohammad Javad Zarif, wrote on Twitter: "The US' act of international terrorism, targeting & assassinating General Soleimani—THE most effective force fighting Daesh (ISIS), Al Nusrah, Al Qaeda et al—is extremely dangerous & a foolish escalation.
"The US bears responsibility for all consequences of its rogue adventurism."
President Trump tweeted a picture of the US flag after the news broke.
The US Department of Defence said in a statement: "General Soleimani was actively developing plans to attack American diplomats and service members in Iraq and throughout the region.
"General Soleimani and his Quds Force were responsible for the deaths of hundreds of American and coalition service members and the wounding of thousands more."
Russia Responds:
The US airstrike that killed a senior Iranian commander near Baghdad will exacerbate tensions throughout the Middle East, the Russian foreign ministry has warned.
Qassem Soleimani, the commander of Iran's Quds Force, was killed in a US operation at Baghdad International Airport on Friday morning. Moscow considers the operation "an adventurous move that will lead to an escalation of tension throughout the region," the ministry said.
"Soleimani served devotedly the cause of defending the national interests of Iran. We express our sincere condolences to the Iranian people," the short statement said.