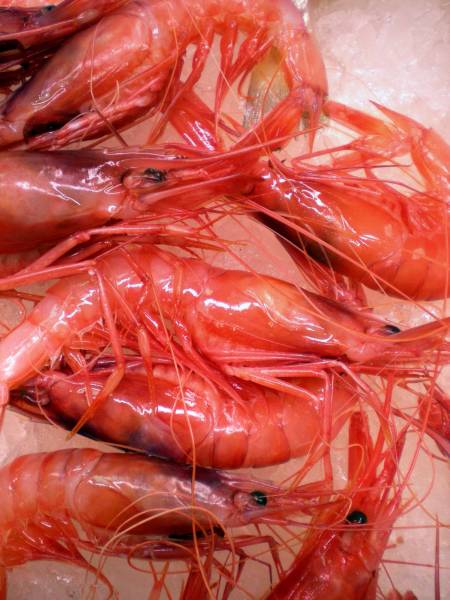 Red Marina Alta prawns cost around €150 a kilo in Javea over the holidays.
The local fishing guilds revealed that the Christmas Eve and New Year's Eve must-haves for Spanish tables now sell better during big-spending summer season. In the past sales also shot up in May, when Spanish children make their First Communion, but demand fell off during the economic crisis of 2008 and has not fully recovered.
"You can see we're still in recession, the markets are empty," one Marina Alta fishing guild president lamented. With or without a recession, the price of prawns increases by approximately 30% as the Christmas holidays approach, compared with between €80 and €100 in early December.
This is when many canny shoppers make their purchases, buying fresh red prawns and freezing them for their festive dinners. Neither did the mid-December weather help the Javea fishing fleet, professional fisherman explained.
"Red prawn catches have been acceptable but volatile," one said, with bad sea conditions keeping boats in port for several days.