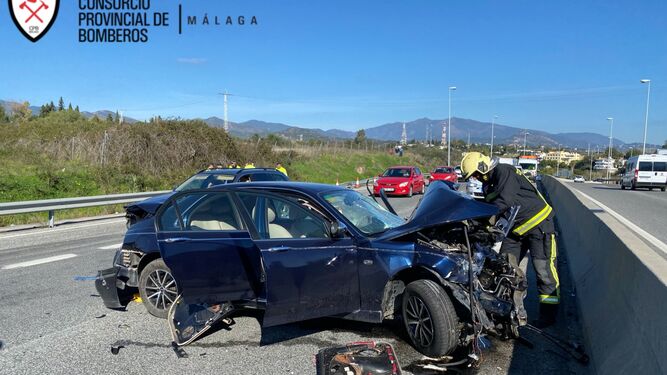 THE New Year has begun with some exceptionally sad news, as a woman has died in a head-on car collision in Spain.
The fatal road incident took place on Costa del Sol's Malaga in the municipality of Coín on the A-355 at KM45 today (January 1). As reported by the Traffic Management Centre, several ambulances, the fire brigade and units from the police had rushed to the scene after a call was made to the emergency services to report the crash and that there were two people trapped inside a vehicle.
Once at the scene they found three people seriously hurt as a result of the frontal collision involving two cars. One of the drivers showed significant injuries, where a 061 helicopter was then deployed to the scene to airlift the woman to hospital.
It has now been revealed that the woman sadly succumbed to her injuries and died short time later, with the two other victims reported to also be in serious condition.
As Euro Weekly News understands, an investigation has now been launched by the police to determine the exact circumstances behind this tragic event.