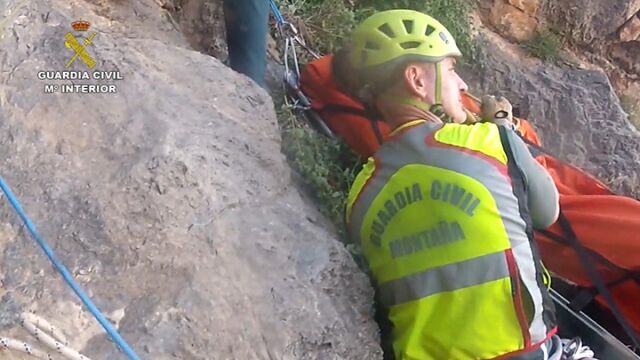 A COUPLE who got lost in the Barranco del Agujero with the batteries on their mobile phones running out managed to send a WhatsApp to a relative asking for help at 6pm on Sunday.
But it was not until midnight that police were notified, leaving the couple to have a chilly few hours before they were led to safety.
The couple had gone for a walk between Monte Alto and Cabezo Negro in Alicante on Spain's Costa Blanca but got lost when they tried to return to their car.
It was after midnight when the family member notified the police and the agents immediately activated a rescue operation, contacting the Emergency Coordination Centre, which sent a team of firemen and activated a unit of the Guardia Civil's Mountain Rescue and Intervention Group.
The WhatsApp message had contained their last known coordinates which helped the specialists using their knowledge of the area to reach them. They were found safe and sound and escorted back to their vehicle.