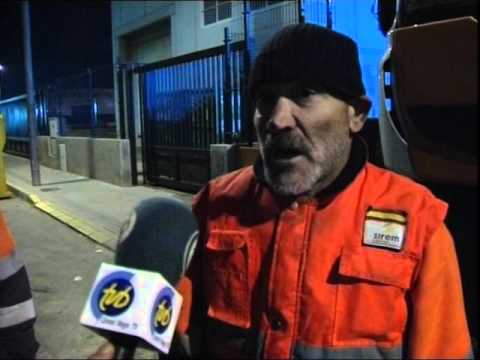 ABOUT 30 bin men and street cleaners demonstrated in front of the waste collection company Sirem's Orihuela headquarters.
The employees claim that the company, owned by controversial Orihuela businessman Angel Fenoll and run by his family, owes them up to three paycheques each.
All of them carry out the service of urban solid waste collection and street cleaning Redován and Granja de Rocamora, as well as the municipality of Abanilla in Murcia.
Sirem workers who perform the service in these municipalities are the most affected by non-payment according to UGT union, which called the protest.
The employees gathered next to the building in calle Osbispo Rocamora, where Sirem has its headquarters, and showed a banner which read "Sirem SL workers want to be paid punctually and NOT almost after three months". The employees denounce that many of them have not been paid since October, others since November.
The regional secretary of UGT, Jaime Esquitino, said that he will meet with the mayors of the municipalities that have a contract with Sirem. He explained that Sirem has justified late payment of wages by saying it is still waiting for councils to settle their bills.
Another rally will be held on January 13 if the workers' pay has not arrived, with the threat of strike action hanging in the air.