AS the world embraces veganism, thousands of people in the UK will kickstart their New Year by partaking in 'Veganuary' – which as the name suggests is a month where participants shun animal-based products.
As veganism has emerged from the shadows and been thrust into the limelight tucking comfortably in mainstream society, many now opt for a diet rich in plant based foods where an ever growing number of people in the UK have become a vegan. Motivations are varied with activists hailing red meat as one of the biggest enemies of climate change where studies show animal agriculture is responsible for 13–18% of human-caused greenhouse gas emissions globally.
It is expected that thousands of Britons will take part in Veganuary, made easier by the UK's wide offer of products to suit a plant based lifestyle. However, it may be a slightly more difficult task to persuade Spaniards to follow suit, due to their long-standing connection with meat.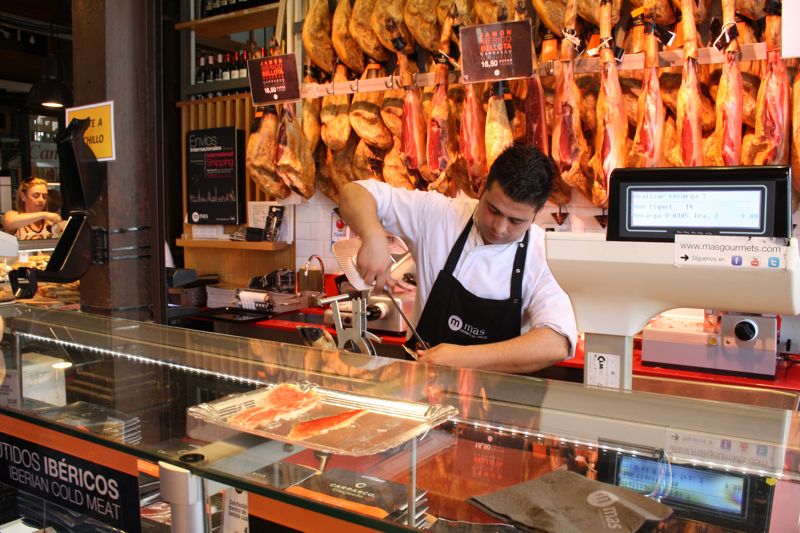 Whether it's jamón iberico, sobrassada or slowly roasted pork, for many it is unthinkable to spend time in Spain without thinking of traditional plates, where its meat industry is particularly valued due to being a global leader in quality and safety. Spain is a traditionally meat-eating nation, where last year it was reported that the country slaughtered more pigs in twelve months than its number of inhabitants.
Last year, the country was even placed second in Europe after Luxembourg for meat consumption per capita, but despite this stastic there is a growing number of people in Spain opting to go vegan.
Of course, during Veganuary it will not be possible to save the planet in 31 days, but with the high number of people predicted to go vegan next month, it is expected to save thousands of CO2 emissions and a countless number of animals' lives. In fact, the UK Vegan Society estimated that if 350,000 people across the world gave up animal products for a month that more than one million animals will be saved.
James Poore, an environmental researcher at the University of Oxford conducted an scientific study to back up the campaign where he analysed what the environmental impacts would be during Veganuary. He cited that the month could save the same amount of greenhouse gas emissions from 160,000 vehicles and approximately 400,000 flights from London to Berlin.