Spain is often criticised in the media and social media quarters for the lack of care and amount of abandoned pets – especially dogs but now the tables have turned as the Spanish hit back at expats especially the " lazy British"
Spanish animal shelter supporter Antonio Lopez has hit out at British expats who come to Spain, have a dog/s and then when they realise they can't make a living residing in Spain or get fed up of the heat, dump their dogs and just return to the UK.
Antonio told the Euro Weekly News: " I see it some many times, the British arrive for a life in the sun and think Spain is the place of dreams, take on a dog or two, when the dream doesn't work out just dump the dogs and return home" he said.
" I've had a guts full of it, It's not just the rare occasion, it's a regular occurrence these days" he said.
The comments came as yet another incident took place as 2 Alsatians were dumped in Spain as their English owners returned home, leaving their " so called " family pets behind.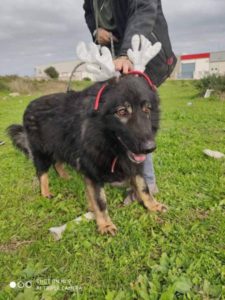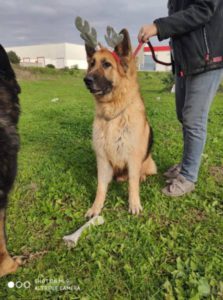 As a message went out on social media from Amee Townsend Founder and President of Spanish stray dogs it read:
"These two adorable souls Archie and Malia who were left alone in Spain when their family moved back to the UK! Having been with their family since pups it's been a very very hard transition to make to wake up and find they have been abandoned and face life in kennels.
I just really hope and pray that we will find a happy ending for these two wonderful dogs. They can't be separated and well it's near impossible to find a home for one dog let along two!
Miracles do happen.
If you can't then please please don't forget that even by sharing this post you are helping them. And right now they need all the help they can get."
Antonio is a benefactor to stray dogs homes in Spain and said angrily " See yet another case, British going home and leaving their dogs behind in Spain, the only reason I can imagine the previous owners were lazy and couldn't be bothered to drive back with their dogs, look they have had them since pups and when the time comes of the Spanish lifestyle dream ending – the dogs get dumped."
" This isn't a one off, this is happening all the time now with many British returning home due to Brexit fears and other reasons, but it's the dogs who pay the price due to poor laziness."
Paul Baker commented on social media from Australia " If you are the previous owners and by chance you are reading this, you absolutely suck! I hope the karma bus runs you over! If I wasn't in Oz I'd be driving to Spain to collect them both"
Susanne Neilson posted how see has seen it first hand in Spain she said" When I was in Spain a beautiful Yorkie terrier was left behind as her owners went back to the UK, I was so taken a back the dog was only 4 years old, they want shooting for their actions"
Over 450 comments were left on the same appeal posting of outraged dog owners in less than 20 hours and still rising, many calling for the previous owners to be found and dealt with by the police.
Antonio finished with " I appeal to you British immigrants, come here by all means, but if you take on a dog, then take it home with you if you don't like it here, don't be lazy and dump your dog in Spain"