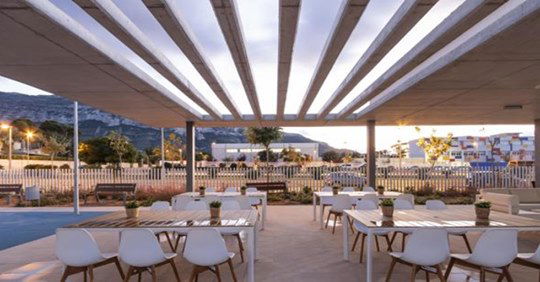 THE developer Aedas Homes closes 2019 as one of the main companies in the construction sector on the Costa del Sol, where it is promoting more than a dozen projects in Estepona, Marbella, Malaga city, Fuengirola and Rincón de la Victoria.
700 Aedas Home properties have already gone on sale in privileged locations on the Costa del Sol, 500 of which are under construction.
The Costa del Sol is one of the strategic regions of Aedas Homes. All Aedas projects are characterised by exquisite, high-class design.
Costa del Sol's territorial Director, José Ignacio Fernández, highlights what makes Aedas homes special: "We take care of the houses, the gardening, the sidewalks, the landscaping… We promote houses with wide terraces, southwest orientation and in privileged surroundings, three fundamental aspects in the residential market of the Costa del Sol. We work to make the client feel good about living in an Aedas Hom house"