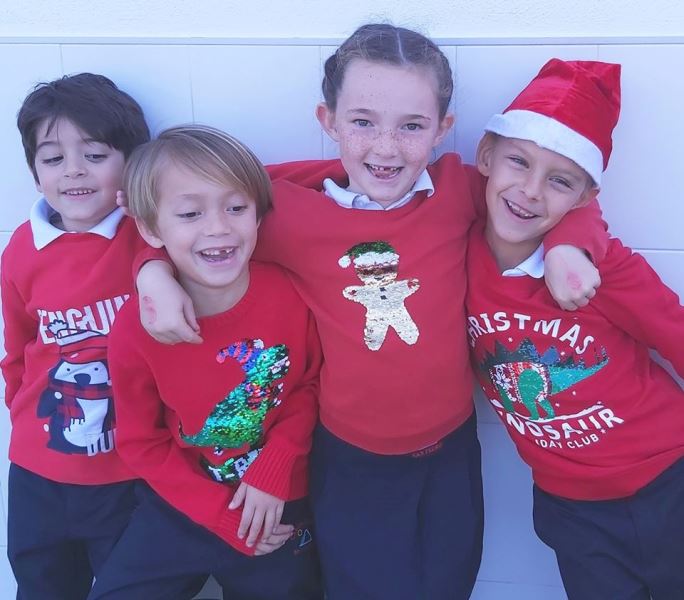 THE children at Calpe School in San Pedro de Alcantara, a suburb of Marbella were delighted to be allowed to take part in the Save the Children Christmas Jumper Day and managed to raise an incredible €1,300 for the charity.
This was €300 more than the previous year and the concept was very simple, as all they had to do was wear a special Christmas jumper to school on one day and persuade their friends and families to sponsor them.
Save the Children's Christmas Jumper Day has been running for eight years and has become a festive favourite at work and school regardless of where you live and of course it's a great excuse to put on a silly woolly jumper and do some good at the same time.
So far this simple act of pulling on a sparkly jumper has helped to raise more than €20 million worldwide which is then spent on supporting children in need.