AS the year draws to a close, governmental statistics have indicated that Spain has broken the record for asylum applications this year, receiving a whopping 107,542 requests in 2019.
The number is far higher than 2018, where 55,749 applications were received, with state experts warning of the strain that it has put on the system and local authorities across the country, where they are unable to meet the requirements for asylum seekers.
Responding to the statistics, Estrella Galán, the General Director of the Spanish Commission for Refugee Assistance (CEAR) said: "The high number is distorting the asylum system and generating serious problems in the system."
This can be seen by looking closely at Madrid, who in recent weeks have had such a high number of asylum seekers seeking help that the system has collapsed. This has led to many individuals being forced to sleep on the street without food or access to water, or to be put into emergency accommodation which is traditionally reserved for the homeless.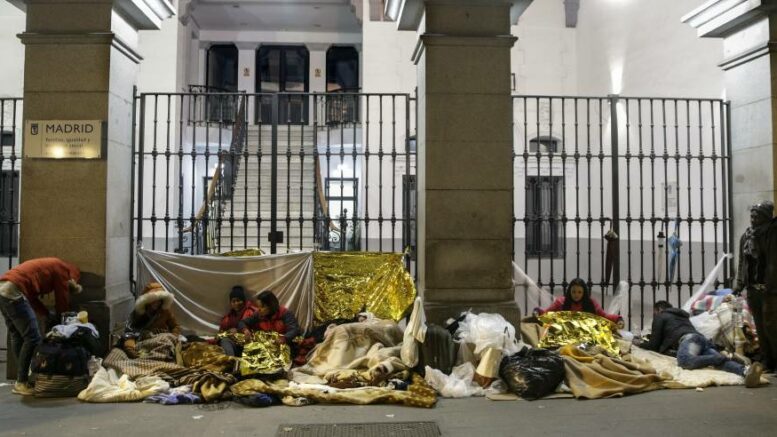 The Immigration Department of the Spanish government indicates that the state system has the capacity to welcome 30,000 asylum seekers throughout Spain each year, a significantly lower number than the 107,542 requests received this year.
As a result, Consuelo Rumí, the Secretary of State for Migration has urged changes to be made to the system, which will take into account the fact that the majority of people seeking asylum are from South America and move to Spain for economic migration. Rumi states that due to the constraints currently put on the system, that these individuals will now not necessarily be entitled to international asylum and that their residence requests will subsequently be denied.
Throughout 2019 the Office of Asylum and Refuge (OAR), which works in collaboration with the Ministry of Interior, has worked hard to expedite resolutions to the high number of applications. So far a total of 62,641 applications have been processed, almost five times more than the 12,889 resolved in 2018, however the office has revealed that they have more than 100,000 pending cases.
The Ministry of Interior also indicates that this year there have been a high number of individuals from Venezuela granted asylum in Spain, as a result of the complex humanitarian issues faced in the country. Since January, almost 40,000 citizens have been granted residence, where Venezuelans are put on high priority in the system.
In fact, Venezuelans lead the ranking of nationalities for asylum seekers in Spain where from January 1 to November 30 some 37,313 people have requested international protection in Spain, followed by 25,949 Colombians, 6,134 Hondurans, 5,483 Nicaraguans and 4,467 citizens from El Salvador.
However, Galán believes this move can be seen as discriminatory, stating: "The response of the Spanish Government to grant asylum to people from Venezuelan is positive, but it seems discriminatory to other groups that come from countries where conditions and situations are equal or more serious."
This includes the growing number of rejected applications made by people from Central America who come to Spain to escape gang violence, where Galán sees "their denial as absolutely unfair."
But María Jesús Herrera, the Director of the International Organisation for Migration (IOM) in Spain, has defended the asylum system stating that it is "financially equipped and safe where this is a fair redistribution among across the country."