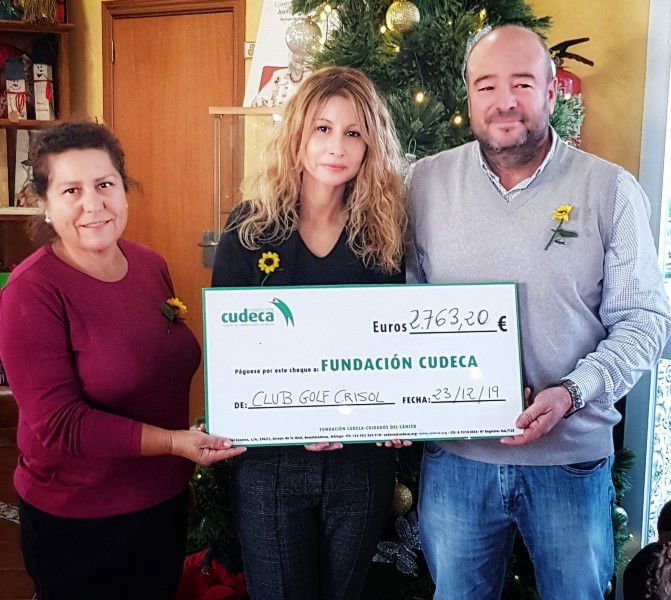 EVERY year the Crisol de Benalmadena Golf Club holds a winter charity tournament and this year, it raised funds for the Cudeca Cancer Hospice situated in the town.
The tournament was open to members and the general public and was held, as in previous years using Stableford Handicap rules with three categories for men and one for women.
Prizes including one for the ball nearest the hole were presented by Sports Councillor, Joaquín Villazón and the representative of Cudeca, Vanesa Morales.
Following a raffle, a cheque in the sum of €2,763.20 being the total collected by entry fees, donations and the raffle was presented by the Club President to the Cudeca Foundation.