JOHN BERCOW, the controversial former Commons Speaker, has not only been snubbed in the New Years honours list, but has not been offered a peerage, which is usual practice when parliamentary speakers resign.
Sources suggest Boris Johnson had planned to 'punish' Mr Bercow by denying him a seat in the Lords when he stepped down last month after his multiple outbursts over leaving the European Union. Speculation is rife that it was part of the Prime Minister's revenge for his continued 'anti-Brexit bias.'
Allies of the Prime Minister said he would not follow the conventional route which usually sees Commons Speakers automatically elevated to the upper chamber when they resign due to Mr Bercow's repeated refusal to follow the parliamentary precedent.
This included his bold move to go against the Commons rulebook which allows backbenchers to seize control of the agenda and to pass a law that would delay Brexit from happening before the general election.
In response to the accusations, a government source said to the MailOnline that:
"No one in this Government will be rushing to give Bercow a peerage. He likes to think of himself as a reforming Speaker, yet he's been dogged by scandals and given up any pretence he is impartial.
"With bullying claims, his Brexit bias and a willingness to ride roughshod over established procedures, this Speaker has undermined public faith in Parliament."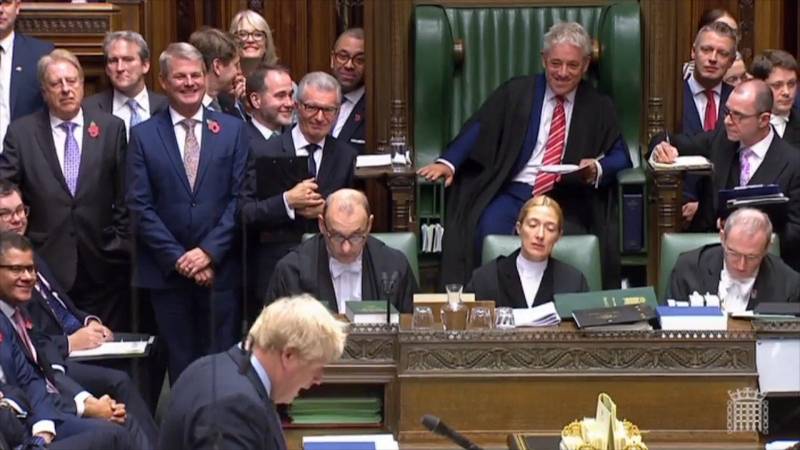 However, his successor, Sir Lindsay Hoyle, did comment on the issue, stating that after Mr Bercow gave 10 years of service to the Speakership that he deserves the honour. He added that he had done some 'great things' and argued that he should be rewarded in the same way other speakers had been after retiring. Speaking on BBC Radio 5 Live, he said:
"My view is every speaker has been offered a peerage, so custom and practice says that's what's always happened.
"It doesn't have to be taken but, personally, I think if that has always happened then we should continue with that.
"I think it should be offered to him. He has served the House, he served for 10 years, he did some great things. And that's what makes the difference.'
Some parliamentary members were however awarded, including Zac Goldsmith and Nicky Morgan who were recently handed life peerages.