OUTRAGE has been sparked across Costa del Sol's Malaga as facilities meant to aid those with reduced mobility have been out of action for more than a month.
Several residents have voiced their fury on social networks and to the local Council after noticing the extended period of time that both the escalator and the lift at Fuengirola train station have been 'out of service.'
This has not only led to those living in the area dreading the climb to haul themselves up the flight of stairs, but matters are made worse for those who are disabled, with young children or elderly.
As reported by a local resident in the area, they described how a disabled person even got stuck inside the lift for several hours which was supposedly working. On holiday at the time, the individual subsequently missed their flight home, experiencing a heavy and stressful disruption to their vacation.
The station has a high influx of people passing through each day, many of which use the train to go about their daily life or used by those who plan to spend an idyllic week on the Costa del Sol coast. However, once arriving at the station, it is not too uncommon to see a wave of stunned faces on the realisation that they have to lug their suitcases up the stairs.
The issue was highlighted on a popular Facebook group named 'Canal denuncias e información', used by the community to draw attention to local issues. After a user posted a picture of the stairs stating their distaste that one of the most profitable tourist stations in Spain was without a working escalator, several residents voiced their opinion.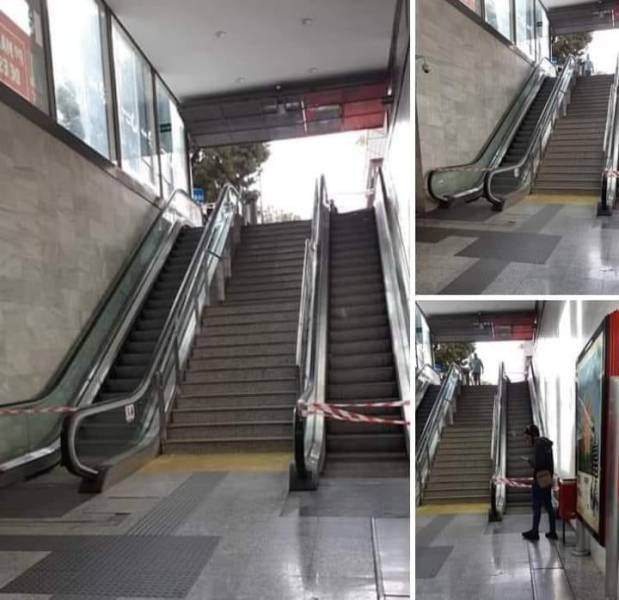 One questioned: "What happens when a person in a wheelchair or a mother with a child wants to go up or down the stairs?", with another stating "how shameful" it was.
Another user said: "This is pretty normal in this province" gaining a response from another which read: "It has been much longer than a month, a girl even got stuck in the lift and lost her flight. Shameful."
As Euro Weekly News understands, this is not the first time that either the lift or escalators have been broken and it is unknown when the facilities will be fixed.