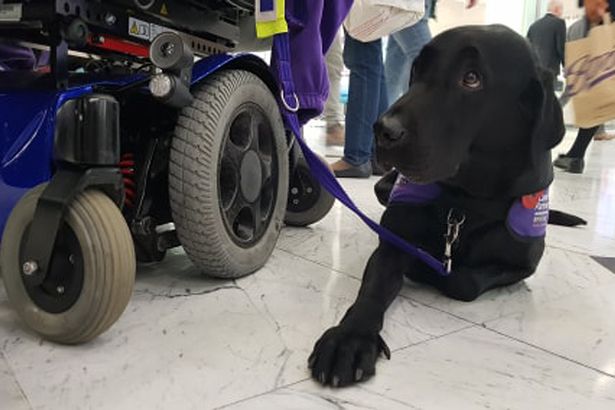 A FORMER police officer who was left with life changing injuries after being beaten in a savage attack whilst on duty has had her life transformed by the UK's first ever care worker dog.
Jackie Kennedy, 54, who lives in East London, England, uses money from the government to pay for her beloved assistant dog Kingston, which she says makes him the first ever dog to be officially hired as a carer on the NHS.
Ms Kennedy who suffers from severe epilepsy and a series of other health problems, says that after she was given Kingston by the charity Canine Partners, her cherished pup has saved her life multiple times. If she has a fall indoors, he fetches a blanket and drapes it over her body, before bringing her phone. His miraculous responses not only provides much needed support to Ms Kennedy who never feels alone, but also gives her family peace of mind.
Kingston also helps in everyday life, helping Ms Kennedy to get dressed and even to put her into bed where he pulls the cover over his owner and takes if off if he notices that Ms Kennedy gets too hot. The pooch is also highly skilled to fetch the post and tear open parcels and is particularly handy to take items off the shelves when out shopping.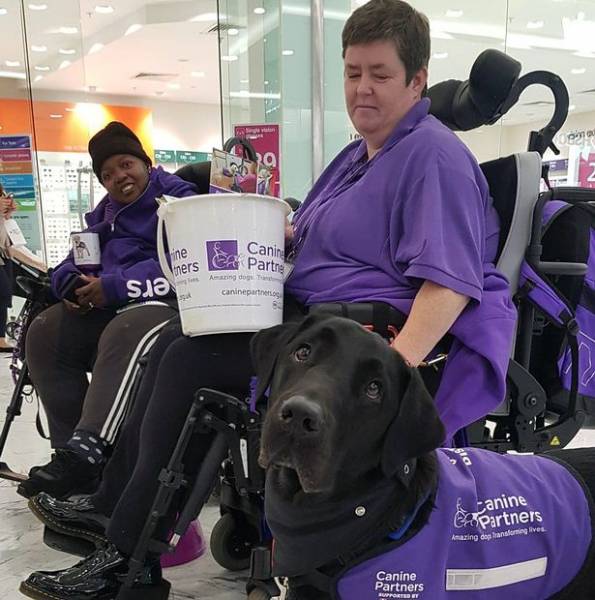 Speaking on behalf of Canine Partners, Ms Kennedy has opened up about her abiding love for Kingston who she believes has saved her life. Though signifying his actions, she also wants to highlight how important her five-year-old Labrador has been in her care, which she believes has saved the NHS around £837,000. Not only has he given her a much needed confidence boost, but the animal gives her a reason to get out of the house and face life's many challenges.
The former Metropolitan Police was given Kingston after she underwent serious brain surgery after being kicked repeatedly in the head in London when out on duty alone. As a result of the horrifying and unprovoked attack, Ms Kennedy suffers from severe epilepsy, problems with her short-term memory and is confined to a wheelchair from a compressed spinal cord which has left her with a debilitating weakness in the lower half of her body.
The ex-police officer says that Kingston is able to alert her 45 minutes before she has a seizure and calculates that in 2016 alone he stopped 64 emergency ambulances coming out to her home.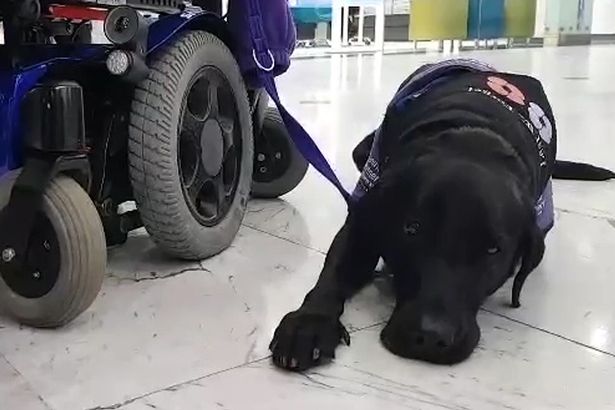 Kingston is paid for through a personal health budget from the government which provides funding for Ms Kennedy's care from the NHS, where she can choose who she wants to employ. Although she initially faced a battle when she tried to convince the NHS to allow her to make Kingston the first officially NHS-funded carer dog in the UK, she was able to pursued them with the help of the charity of the all-encompassing changes he has made to her life, at a much lower cost than a human carer.
She estimates Kingston costs just £3,000 a year to look after, including dog food, insurance and visits to the vet. This is a significantly lower sum than £120,000 – an amount estimated to hire two round-the-clock carers at her home.
In a move for more people with disabilities to have a canine friend for care and support, Ms Kennedy said that Kingston is not only her best friend, but her heart, world, hero and lifesaver. She adds that her dog has not only transformed her life, but has given her a new one full of hope, happiness and love, where she owes him so much.
Ms Kennedy has now launched a campaign with Canine Partners to urge the Government to follow Australia's lead and pay for all assistant dogs for disabled people, which will not only change lives but reduce money spent in the stricken NHS.