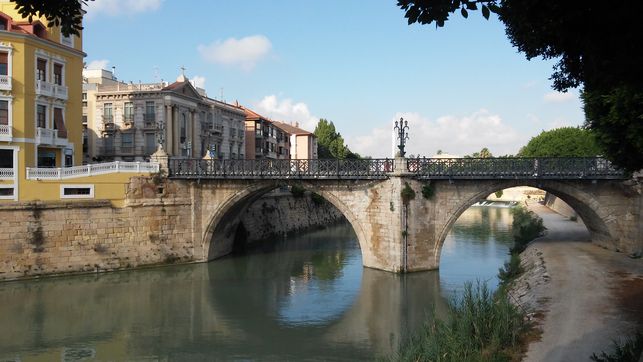 THE Guardia Civil have arrested seven people, some of whom are minors, for a shocking assault and robbery on a disabled man who was thrown into a river in Murcia, Spain.
The horrifying incident was brought to light earlier this month when the victim reported that he had been attacked by a group of youths who approached him in a local park and launched a sickening assault on him where he was beaten before his feet and hands were bound with the group threatening to throw him into the river. Once in an immobile position, his wallet was taken from his pocket.
Whilst the man struggled to free himself from the ties, the group went to his home address which was listed on his identity card and forced entry inside the property, stealing cash and valuables.
A few days after the frightening attack, the victim returned to the police to make another complaint about the group. He said that whilst he was out walking at night, a man from the group approached him and demanded that he withdrew his complaint otherwise he would be killed.
The situation became more violent, with the victim then being forced inside a car with other members of the group inside. He was then taken to an area near the Segura River and thrown from a height of approximately 5 metres into the water.
It is reported by the police that the victim had great difficulty getting out of the river as was unable to swim, where he then walked for more than 3 kilometres to his house in a distressed state, cold and soaking wet.
As Euro Weekly News understands, the man's perseverance to bring those responsible to justice led to the seven indiduals being arrested, where they will remain in custody.