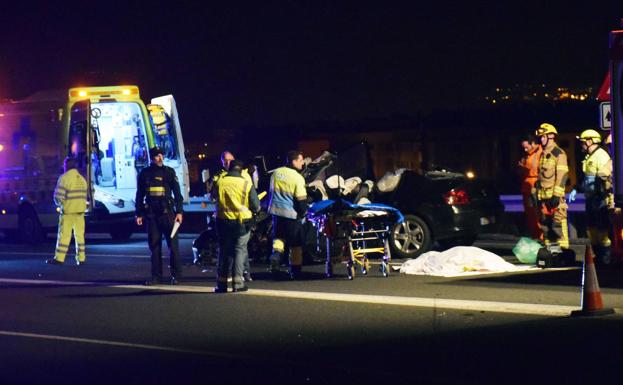 TRAGEDY has hit the roads in Spain as a 72-year-old man died after he was involved in a head-on collision with another car near the picturesque municipality of Lardero in La Rioja.
As reported by the emergency services, the fatal incident took place this afternoon (December 28) at KM32 on the N-111.
As the accident was called in, multiple ambulances, the fire brigade and units from the Local Police rushed to the scene, finding the elderly man in critical condition inside his vehicle. Paramedics desperately fought to save the man's life, however, he sadly was pronounced dead a short time later.
The other car involved in the incident was travelling with two people inside, both who were seriously hurt and taken to a nearby hospital where it is reported that they are in a stable condition.
As Euro Weekly News understands, the road has been closed as specialist units gather evidence, with traffic being diverted through to Avenida de Madrid.
An investigation has now been launched to determine exactly how the incident took place and police have informed the victim's next of kin, who is believed to be a local resident and family man from Logroño.
In the wake of the fatal accident, we would like to remind our readers of a warning issued by the National Police last week, which urges those using the roads to apply extra caution when driving. Until January 6, thousands of people will embark on journeys across Spain where the festive season has the highest number of road accidents.