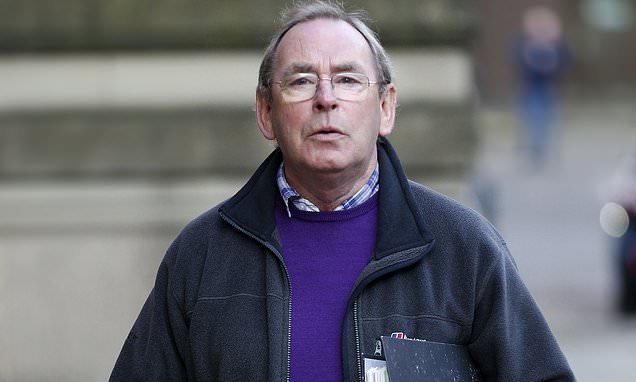 INDIGNATION as English paedo TV weatherman, Fred Talbot, is released from prison just halfway through his sentence. Talbot was locked up for sex offences against boys committed when he was a teacher before his telly role but was freed on Friday.
Talbot, 70, was famed for giving his forecasts on ITV's This Morning. He became one of Britain's most famous faces thanks to jumping around that floating weather map in Liverpool's Albert Dock. However his career ended in shame and disgrace.
Talbot got five years in 2015 for indecent assaults on two boys whilst working as a biology teacher at Cheshire's Altrincham Grammar School for Boys. In 2016, he got a further four years for abusing seven other boys during camping trips.
Talbot's offences, against boys aged 15 to 17, took place between 1978 and 1981 during separate trips near the St Mary's Loch area in Moffat, Dumfries and Galloway, and the Caledonian Canal, Inverness in the Highlands.
Talbot used his position to manipulate situations, abusing on students he should have been looking after. Talbot would attacks his victims at night, usually when they were isolated or after they had consumed alcohol.
Talbot was cleared of two charges – of indecent assault and lewd, indecent and libidinous practices – on not proven verdicts.
A series of witnesses, now men in their 50s who cannot be named for legal reasons, as well as the victims are furious that Talbot has only served half his sentence and in now walking the streets one more. Talbot hasn't even been excluded from the area where many of his victims still live.