A YOUNG mother has been left with horrific injuries after being attacked with a glass bottle whilst out celebrating Christmas in the Isle of Wight, England.
Yavana Dix, 20, was pictured in floods of tears with blood covering her face after the late night assault near her home in Sandown.
The victim was taken to a nearby family home where her relatives tried to stem the bleeding before she was then taken to St Mary's hospital. As well as being given six stitches above her eye, Yavana also suffered bruising in the vicious assault.
In the wake of the unprovoked attack, the victim's brother posted a heart-rending image on social media appealing for help, as police also launched a manhunt to find the assailant. In his message he explained that his family had to use a makeshift bandage to dress the wound as they waited for Yavana to be taken to hospital.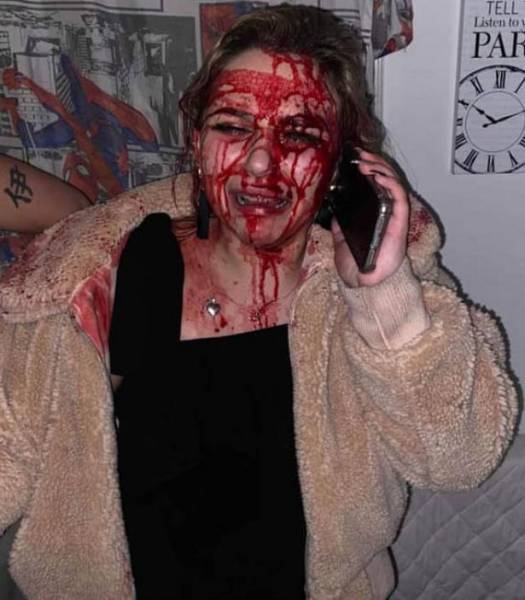 Yavana, who is now back at home with her 2-year-old son, said the perpetrator was known to her, although the police are yet to make an arrest. Her mother has also been active on social media, describing her daughter as being anxious and scared after the attack and is now having considerable difficulty sleeping or eating.
A spokesman for the Isle of Wight police has released a statement appealing for the public's help catching the suspected attacker, confirming that an investigation has been opened after the assault on Lake Hill.
As Euro Weekly News understands, enquiries are ongoing and anyone with information in the UK is asked to contact police on 101, quoting 44190456012.