REPORTS are circulating that multiple people are believed to have died after an avalanche swept across a ski trail near the Swiss town of Andermatt today (December 26).
The avalanche took place this morning at a time when many skiers were out enjoying the slopes. It has been reported that many skiers started digging for people who were buried under the heavy snow, in a desperate attempt to get them out.
A police spokesman said the avalanche was of a considerable size and occurred on slope number 30 in the Oberalppass area, according to witnesses.
It is not known how many skiers, if any, remain buried under the avalanche debris, however a video shows dozens of skiers being caught in the avalanche that occurred in an unpisted area.
Local reports have indicated that 6 skiers were rescued from the snow by the afternoon, all of them of Swiss nationality, where two were airlifted to hospital by helicopter.
Speaking to Austrian media, a British man said he had just skied down slope when the torrent of snow fell on to the piste. He explained that after the avalanche took control, there were many people desperately digging for at least three people.
A large rescue squad is now carrying out a search with considerable resources where search and rescue teams state that they will continue tomorrow if necessary.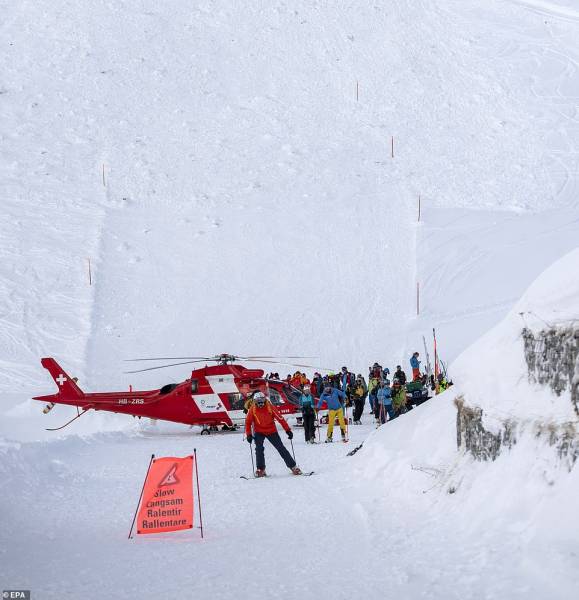 Heavy snow in recent days had seen the avalanche danger raised to level three, warning skiers of the significant threat of danger.
As Euro Weekly News understands, the local authorities have confirmed the injuries but have not yet released any information regarding any potential fatalities.