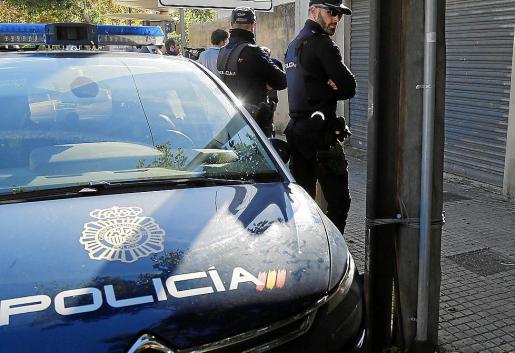 A CRIMINAL gang that trafficked women from Romania for sexual exploitation in Barcelona has been broken up.
Spain's National Police say the group was also involved in drugs trafficking.
An investigation began following a complaint by a woman in Romania who indicated the existence of the criminal group and how they moved women to a nightclub in Barcelona.
In addition to engaging in prostitution, the women in the brothel were allegedly forced to use cocaine and sell it to their clients. The operation ended with the entry and search of four homes – two in the province of Barcelona where four people were arrested – and another two in a town in Romania. More than €6,000 in cash, weapons and a small amount of cocaine, have been seized.
The investigation has been carried out together with the Romanian police with the coordination of EUROPOL and under the guidelines of EUROJUST.
The investigation was initiated following information provided by the Interior Attaché Office of the Romanian Embassy in Spain, which reported on the complaint filed by a victim of trafficking in Romania. The victim told the Romanian police how she had been captured as a minor through the "Lover Boy" method, and how the organisation brought women to Spain to be sexually exploited in a nightclub in Barcelona.
After several attempts, the agents were able to establish that the women were also forced to use cocaine and sell it to their clients. The drugs were supplied by a Spanish man and a Romanian woman.
The doses were prepared in a mini-lab at their home, where they mixed the cocaine with acetone and other precursors until 150 grams of cocaine were ready for sale.
After analysing all the information, the agents launched a joint operation simultaneously in Spain and Romania.
The searches in Barcelona uncovered more than €6,000 in cash, 12 mobile phones, a motorbike, a high-end vehicle, money transfer receipts, instruments for altering drugs, precursors, 150 grams of cocaine, two revolvers, 38 cartridges, three electronic guns and three knives.