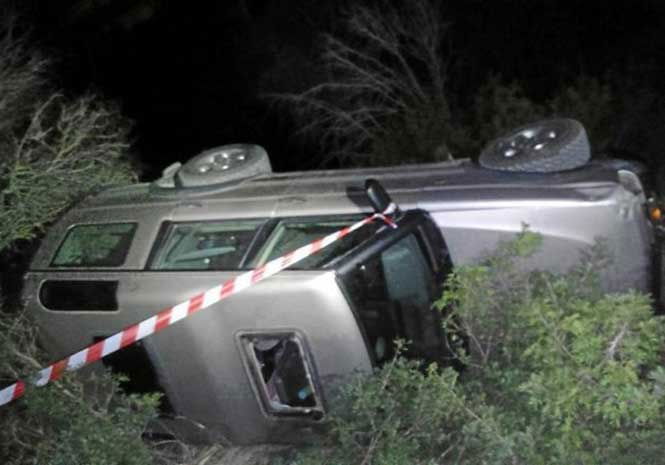 POLICE are investigating whether a car accident happened in the course of an illegal road race.
The accident took place at around 12.15 pm on Christmas Eve at the Eldense Hiking Centre. The driver and only occupant of the vehicle in question was unharmed and was able to leave the vehicle on his own.
The car was driving along the CV-83 road towards Monovar when it skipped the central reservation when it made a left turn. It then drove 100 metres in the opposite direction until it left the road and overturned when it hit a ditch.
The car was badly damaged in the incident and left a trail of oil and glass on the road, forcing police to cut off traffic until firefighters had cleared the debris and mopped up.
Police say that excess speed was the main cause of the accident, possibly as a consequence of a race between several vehicles. The driver denies this.
Several accidents causing serious injuries and fatalities have occurred in the same place over the last 10 years. Elda council tried to avoid the problem by installing a traffic light and reducing speed, but illegal races have been detected sporadically in this area, near the Finca Lacy and Campo Alto industrial estates.