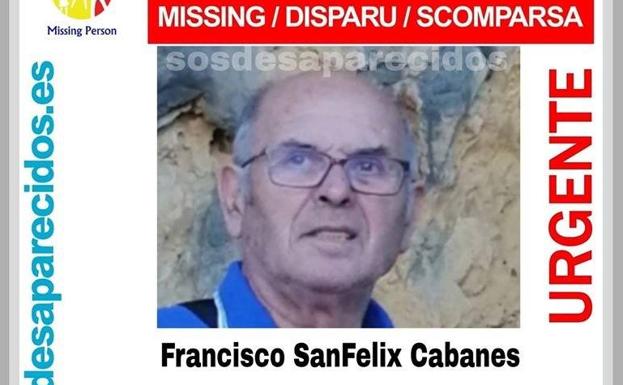 THE police are desperately seeking information on the whereabouts of a 75-year-old man who went missing from his home in Valencia, Spain, on Christmas Eve.
As reported by the Rescue Unit of the Fire Brigade, local resident Francisco Sanfélix told members of his family that he was going out to run an errand on the evening of December 24, but failed to return.
After several hours passed, his family frantically searched the area but when that did not produce any results, they notified the emergency services. The Fire Brigade have now launched an appeal to find the man who suffers from Alzheimer's disease and requires regular medication.
The police believe that Francisco may be disorientated and sleeping on the streets, although his family report that he has never gotten lost before, hence why they were not concerned when he popped out that evening.
At the time of his disappearance, Francisco wore jeans and a military green jacket and is reported to be 1.70m tall with grey hair.