REPORTS are circulating that Britain's wealthiest property investors are going into business with Grupo Pacha, the Ibizan chain that is renowned across the globe for its world-class superclub.
As Euro Weekly News understands, the Reuben brothers have agreed a sale-and-leaseback deal with the group where they have acquired El Hotel Pacha, an exclusive hotel that boasts modern facilities in the upscale area of Marina Botafoch.
Sources indicate that the property transaction has taken place alongside a strategic partnership to facilitate the rollout of Pacha-branded hotels and restaurants on an international scale.
Under the deal, the Reubens will refurbish the existing property, with an adjacent car park site also expected to be developed into an adjoining hotel, making it their third investment in Ibiza, where they already own 10km of coastline in Cala Conte.
The purchase is the latest deal to add to the Reuben family's burgeoning property empire, where the brothers are estimated to be worth more than £18.6 billion. Building a vast business conglomerate comprising of property assets and stakes in technology, leisure and aviation companies.
The Reubens' hotel interests include The Curtain in Shoreditch and the Experimental Chalet Verbier, which includes the infamous Farm Club and the Palazzo Experimental Venice. They have also recently acquired a luxury hotel in Mykonos and historic property in the centre of Rome.
Their other investments include the Arena Leisure racing group, the London Heliport and a shareholding in Metro Bank. In real estate, the brothers have an expansive portfolio, owning such businesses as the In & Out Club, the Burlington Arcade and the John Lewis Partnership's head office in London.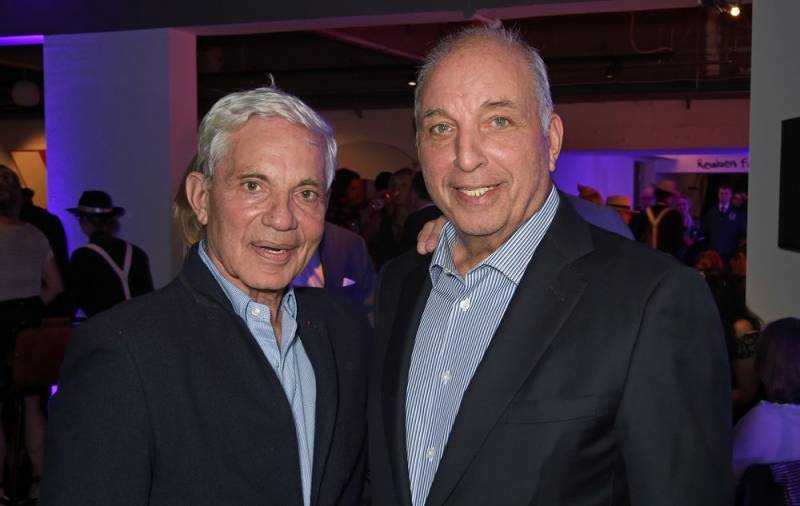 Brothers David and Simon Reuben were born in India to a wealthy Iraqi-Jewish family before moving to Britain in the 1950s when they were teenagers. Making their fortune in metals and property, the billionaires are known for their savvy business skills where they have made use of offshore tax havens.