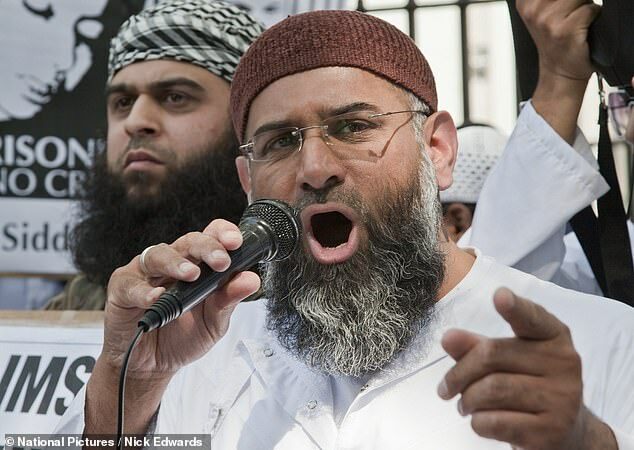 THE Queen has been branded an "enemy of Islam" by jihadi preachers who are running riot in UK prisons, according to reports.
Concerning details have emerged of the spread of Islamic extremism amongst inmates in prisons around Britain. It has been claimed jihadis are holding makeshift Sharia law trials, circulating banned books and grooming young inmates.
A former prisoner, who spoke to The Times, said he was recruited at HMP Woodhill, Milton Keynes, by a group which included a follower of the hate preacher Anjem Choudary.
The former prisoner named as "Jack" revealed how he allegedly witnessed inmates being lectured how The Queen is a false monarch and enemy of Islam.
Jack was lectured together with other Muslim converts that the "Queen is an enemy of Islam" and "should be fought to the death."
The alarm of extreme radicalisation in British prisons has triggered an urgent review by security experts into extremist behaviours taking place in UK jails.
The concern about radical Muslim converts whilst serving time in prison comes after police watchdogs revealed they are to probe whether London Bridge killer Usman Khan should have been watched more closely after his release from jail.
Khan – who stabbed two people to death on a knife rampage – was freed halfway through his 16-year sentence for terrorism without the necessary Parole Board assessment of his threat to the public.
Ex-prisoner Jack went on to inform that since his release from prison, former inmates have contacted him offering to help him travel to Syria. However, as informed to The Times, the former-prisoner has declared he 'chose to leave that life' following his release where he sought spiritual help and remains a "practising and peaceful Muslim."
According to the Daily Mail, Professor Ian Acheson led a review of jail extremism in 2016, where he described Islamist extremism in jails as a 'growing problem' and outlined measures to counter it.
Prof Acheson has reportedly stated after hearing Jack's first-hand account of his experiences in prison that he was "very disappointed" that many of the recommendations he had made in 2016 to "robustly respond to this threat" had not been adopted, adding that show prison and probation service 'is still not capable of managing a serious threat to our national security'.
In response to the published account, Justice secretary Robert Buckland said it was 'very concerning' but insisted that in the past four years 'a great deal of time, effort and investment has gone into bearing down on the malign effects of extremism behind bars'.
As Euro Weekly News understands, this year there were reportedly 13,000 Muslim inmates in England and Wales, making up 16 per cent of the prison population – doubling from 8 per cent of prisoners in 2002.