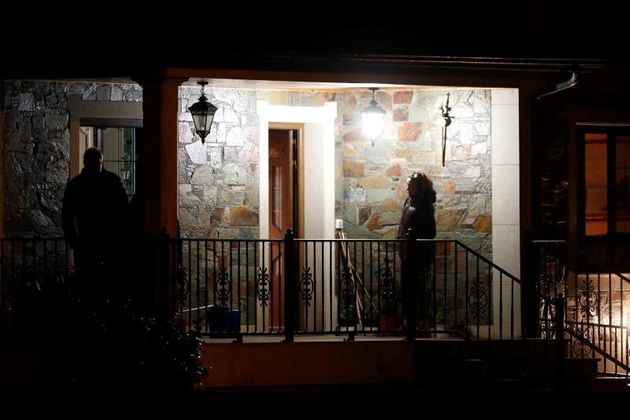 AN ELDERLY couple and their son have been found dead at their family home in A Coruña, Spain, after they were poisoned by carbon monoxide.
The 86-year-old man and 81-year-old woman were lifelong companions who lived with their 51-year-old son in the quaint village of Curtis.
As reported by officers working on the tragic case, another son of the couple had paid a visit to the home on Sunday, December 22, where he made the shocking discovery.
Police believe that due to a storm which caused a power outage for many homes in the area, that the family used an old generator located in their basement to provide electricity at their property.
It is believed that the generator had worked until midnight but as the son went downstairs to start it up again, he died moments later after the poison filled the basement like a gas chamber.
Being placed in a location without any ventilation, the generator caused an accumulation of gases which proved fatal for the family. The gases were undetectable to the son, who fell unconscious next to the generator with a flashlight in his hands.
His parents were asleep in their bedroom at this time, with the fumes then travelling upstairs and poisoning the elderly couple as they slept.
As Euro Weekly News understands, the son who made the discovery is being supported by bereavement councillors as is in a state of shock and despair.
Carbon monoxide is a colourless, odourless and tasteless gas produced by burning materials such as gasoline, wood, propane or charcoal. Improperly ventilated appliances and engines, particularly in a tightly sealed or enclosed space, may allow carbon monoxide to accumulate to dangerous levels.
The most common symptoms of carbon monoxide poisoning are dizziness, weakness, an upset stomach, vomiting, chest pain and confusion. Inhalation of the gas can be fatal, where those who are asleep can die from the poison as are unaware of their symptoms.
If you think you or someone that you are with may have carbon monoxide poisoning, it is advised to inhale fresh air and seek emergency medical care immediately.