THE festive season couldn't be more joyous for 22 Golden Retrievers who were all rescued from a Chinese slaughterhouse in China just days before the holiday season.
Volunteers for the non-profit Saving Harbin Dogs rescued the dogs from the slaughterhouse truck.
Saving Harbin Dogs is a group of volunteers committed to rescuing dogs in China. Based in Harbin city, Heilongjiang province, in north-east China. Saving Harbin Dogs founder, Eva, has been rescuing and re-homing Harbin dogs for more than 10 years.
Saving Harbin Dogs does some direct adoptions however most of the dogs are transferred to rescue groups (outside China) to be adopted out by them. With the help of flight volunteers and partner rescue organisations, dogs that would other wise be sent to the slaughterhouse are able to find loving homes around the world.
As Euro Weekly News understands, four of those dogs are now safely in a dog home in Virginia.
Organisers from South-eastern Virginia Golden Retriever Rescue Education (SEVA GRREAT) have taken on four of these dogs from China in order to help find them new forever homes.
SEVA GRREAT volunteers picked up the dogs last Friday at J.F.K. Airport in New York. According to reports from 13News Now the volunteer group have stated: "Now all four of them have a second chance at life in our community." One dog has been placed in Williamsburg, another is in Chesapeake, and two are in Virginia Beach with temporary foster families.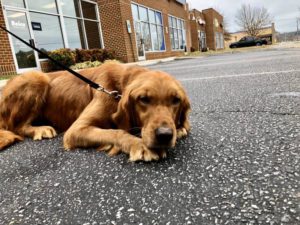 Foster mum, Susan Beckman is taking care of three-year-old Luna and is delighted to be her mum for the holiday season "Having her celebrate her first Christmas here, it's going to be great," said Beckman.
She told 13News Now that Luna was originally, "with a breeder who had finished with her and had called the slaughterhouse to come get her."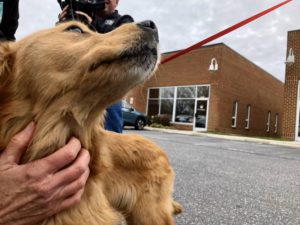 Luckily for Luna and her other doggie friends, Christmas with be spent with a loving family with hopes that the New Year will gift them all with a fur-ever-home
#13NewsNow 4 Golden Retrievers are safe in #HamptonRoads , after getting rescued from a truck on the way to a slaughter-house, in China. pic.twitter.com/51aS1gIYb8

— Megan Shinn 13News Now (@13MeganShinn) December 23, 2019