THE dynamic duo behind Euro Weekly News in Spain, co-owners Michel and Steven Euesden, were invited by Nicole King of Marbella Now TV to discuss the successful ethos of EWN in Spain and share their wishes for Christmas.
Host Nicole told EWN this week: "Michel and Steven were interviewed separately and we discussed many issues, but predominantly the importance of consolidating a community, reporting the truth rather than jumping on the band wagon and the importance of having a presence in the newspaper."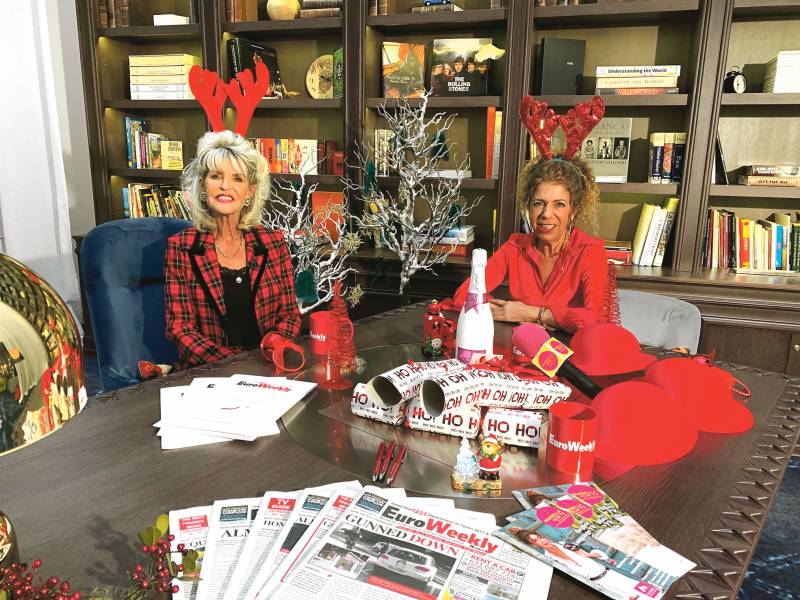 As a great believer in supporting her community in Spain, Michel said her mission is to bring "real news to real people."
She said she does not believe that EWN readers need a "constant barrage of bad news, they need to hear of success stories, charities that have done well and people fighting for good causes.
"The paper does not depend on sensationalism" to draw attention, she added.
Michel went on to say she understands that life is hard, everybody has their own struggles and that her own personal struggles have allowed her to realise that each day is different.
Looking forward to spending Christmas with her soulmate husband, her son and her three dogs, Michel reminded readers that they are never alone, there is always somebody at the end of the phone, a neighbour, somebody in your supportive community to whom you can turn to.
In a separate interview, Sales Director, Steven, stressed the importance of credibility.
"People trust the written word in print. In the past this has been abused." He referred to a well-known Sunday tabloid which printed an untruth and closed overnight.
"We are not joining that club. We will always try and give our readers the truth and report the news based on the facts.
"We have six editions which we have produced for over 20 years and we are still here. This is great for those communities to have a newspaper that has been around for so long, that they have faith in. And for our advertisers, too," added Steven, emphasising the importance of advertising "to ensure 'everybody knows that you are there'."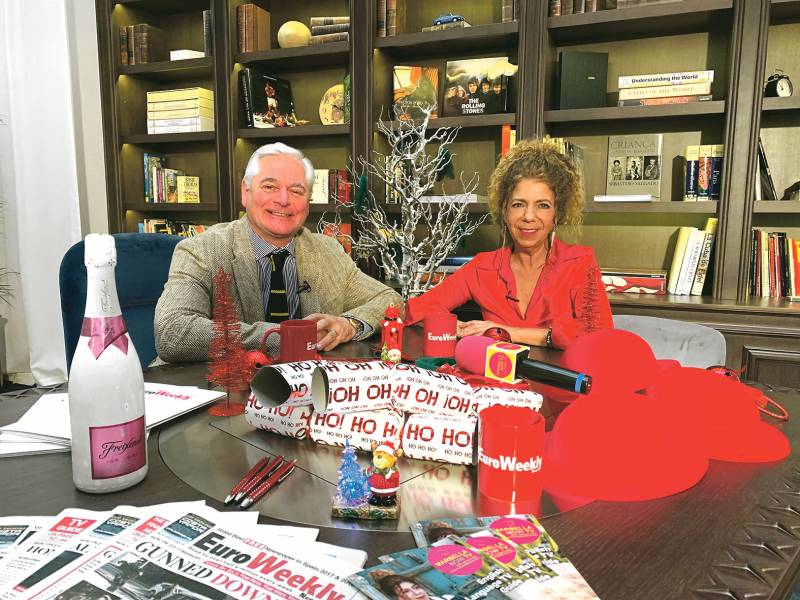 EWN has an active Facebook – in the last month the reach has grown to 30 million – and a dedicated social media team.
"From January we will be offering social media campaigns to our advertising clients. But the paper will always carry on, it gives credibility," said Steven.
The interviews can be watched on RTV Marbella today at 2pm (TDT channel 37) and via streaming from the www.rtvmarbella.tv/tv-en-directo and then also online downloaded from www.rtvmarbella.tv/television/Marbella-Now