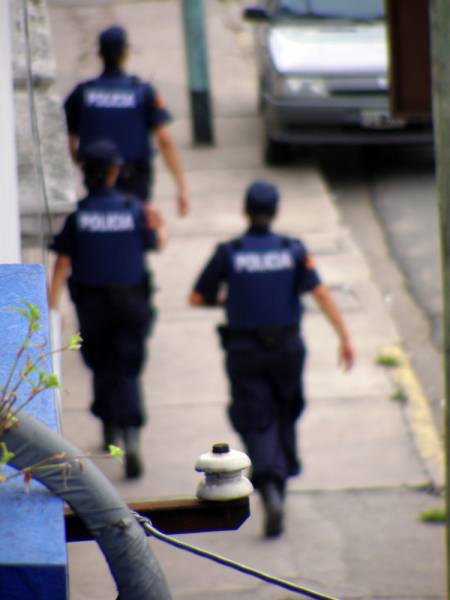 A MAN IN SPAIN has been arrested for trying to kill the same man twice.
Spanish National Police have arrested a man in Alicante – Spain – after allegedly stabbing his current partner's son in the neck. The detainee, a 58-year-old Spaniard, had just been released from prison, where he was serving a 10-year sentence for trying to kill the same person with three shots in 2014.
According to police reports today (Monday), the events took place last Friday when the emergency services received a call informing that a person had been stabbed and been taken to a medical centre.
Several agents were deployed to the scene of the crime, others went to the hospital in search of the alleged victim.
As Euro Weekly News understands, the incident reportedly took place outside a bar in Alicante – Spain – where two men started an argument and one of them stabbed the other in the neck.
When the policemen arrived at the hospital, the victim, who despite presenting serious stab wounds on either side of his neck and in a critical condition, was able to identify his attacker as his mother's current partner. The very man who had attempted murdering him five years previously with a shot gun.
The aggressor, who had fled the scene of the crime in a stolen car, was later arrested by undercover agents who located the car used by the assailant in his escape.
The 38-year-old victim is reportedly recovering favourably from his injuries after undergoing surgery.
The detainee, accused of attempted murder, has been placed at the disposal of the Court of Instruction of the Guard of Alicante this morning (Monday).