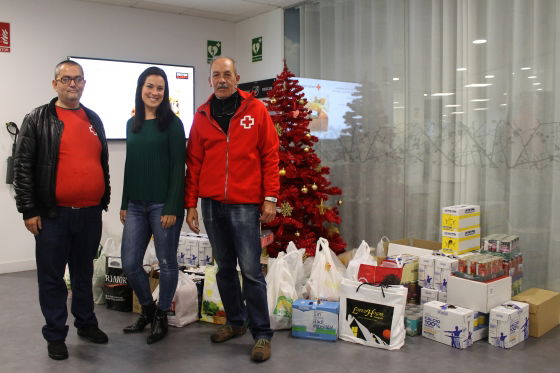 FOR the fourth consecutive year, workers from the Nordic company Sector Alarm, located in Mijas on Spain's Costa del Sol have managed to collect about 1,000 kilos of food and hygiene products, which have been donated to the Red Cross.
The NGO will be in charge of distributing them to the 340 families currently being served in the municipality, who are suffering from economic difficulties.
"This solidarity initiative began four years ago. We contacted the Red Cross and asked them how we could help them. We are a company that is committed to our neighbours and our community and we want to help those most in need," explained Lorena Martinez, head of human resources at the company.
Among the foodstuffs that the NGO most needed and that have been covered thanks to the donation from Sector Alarm are milk, tuna and oil. "We try to inform all the workers of the food and products that the Red Cross most needs. For another year, the employees have been committed to the cause," said Martínez.
For Mijas Red Cross this donation is a great help, especially because, in these times of year, the demand for food and essential products is increasing.