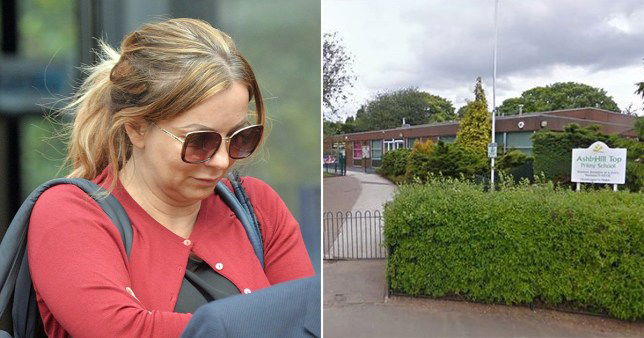 A SECRETARY who stole more than £84,000 from a primary school where she worked to splash out on a new bathroom and luxury holidays has faced trial at Leicester Crown Court.
Michelle Pidcock, 47, callously created a series of fraudulent invoices to mask her theft from the bank account belonging to Ashby Hill Top Primary School in Leicestershire, England.
Abusing her position of trust to steal from the school fund over five years, Ms Pidcock negatively impacted the children's education and caused staff shortages due to a rapidly decreasing budget.
Her devious actions worsened over the years, where she initially stole a sum of £1,162 which gradually increased over time to the final sum of £37,000 in 2018.
During her trial, the court heard how the defendant needed the money to pay off payday loans which had accumulated hefty interest, but that she also splashed out on a new bathroom and took several vacations with her husband.
Handing down her sentence today (Monday, December 23), Ms Pidcock was given a 2-year sentence, suspended for two years where she has also been ordered to pay £84,282 compensation within 28 days. Joey Kwong, prosecuting, said:
"The emotional and psychological impact on staff has been huge and they are trying to understand how someone could do this to a school and justify stealing from school children.
"This was abuse of her position over a long period of time – it was sophisticated offending.
"The biggest emotional impact has been on the senior leadership team, all of whom feel angry, hurt and betrayed by someone that most of them considered a friend, not just a colleague.
"The school has a good reputation in the community but once this becomes public knowledge we don't know what effect it will have."
Ms Pidcock, who worked at the school between January 2008 and June 2018, was responsible for the BACS payments and management of invoices. However, her fraudulent activity wasn't discovered until she left her position and staff scrutinised the accounts. When she was questioned by the police Ms Pidcock admitted her guilt and attributed the theft to suffering from depression for several years.
In a statement read out by the prosecutor, Tracey Fenn, the school's business manager, said the theft meant that the school were unable to replace support staff when they left. It was added that if she had not stolen the money, the school would have been able to employ 3 more learning support assistants and additional lunchtime staff as well as additional resources.
Judge Martin Hurst said: "You were trusted by staff and pupils at Ashby Hill Top Primary School to be their honest and loyal bookkeeper, but allowed yourself to fall into criminality."