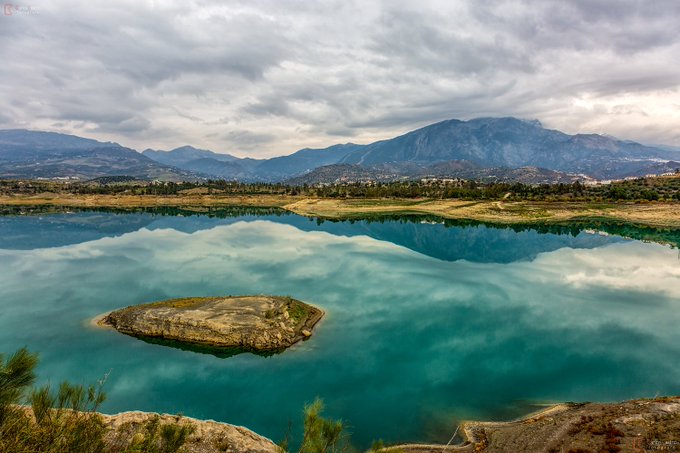 FARMERS in Costa del Sol's Axarquia warn that lack of irrigation water may jeopardize their strategic position for subtropical crops, as plantations in other areas start to take off.
Farmers in Spain's Axarquia area desperate to receive funding to improve the infrastructure of the sector. There is growing concern as the local reservoir, Viñuela, is only at 29.09% of its capacity. Last year it was around 45.45%. This very week, ten years ago it was 58.67 %.
The situation is getting desperate. Since last November, farmers have less that 25% of water for irrigation of crops as well as 25% less in funding.
In 2018, Axarquia was included in the "drought decree" however no action has taken place to aid the farmers, and there is growning concern over their future.
Benjamín Faulí, Asaja technician, reportedly stated according to Malaga Hoy that the water concern is a"a structural problem of the region." Water resources should be a priority for the administrations for both consumption and irrigation. It is a strategic resource for the development of La Axaquía. Faulí highlights the main concern, that aid to the area and the promised infrastructure has been "stopped," Farmers and local residents are seeing how time passes yet the necessary new water pipes are not being built and there are no visible measures in place to initiate the infrastructure desperately needed by the sector.
Agricultural associations, trade unions, companies, most of them subtropical, are demanding that the Andalusian Regional Government implement measures to improve water resources.
The majority of the agriculture in the area is dedicated to the cultivation of subtropical crops such as mango and avocado.
In this sense, Faulí warns that the lack of irrigation due to the lack of water resources could condition the strategic position of La Axarquía in the subtropical sector at international level. "We have to take into account that if we don't have a water resource base, our farms could be left out. Subtropical crops are now being planted in Huelva, Cadiz and in the Valencia region, as well as in Portugal." Faulí stresses if Axarquía doesn't receive the necessary funding to improve the require infrastructure, the area will risk losing their leading role in the international market.