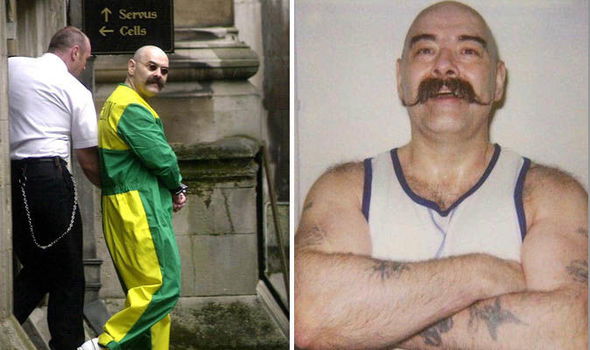 Notorious prison inmate Charles Bronson is to pay for 80 pensioners to have a free slap-up turkey dinner this coming Christmas Day.
The notorious armed robber, has spent the last 44 years of his life in British jails, most of his bird having been in solitary confinement.
Charlie says that he knows what it's like to be lonely come December 25 and wants to make sure OAPs facing the big day on their own can enjoy some company whilst tucking into a turkey dinner.
Bronson – who now goes by another name change of Charles Salvador in tribute to the surrealist painter Dali has funded the afternoon of food, drink, entertainment and bingo by selling off some of his art work, much of which he donates to raise funds for various charities these days as he paints in prison.
The Christmas lunch and party activities will be laid on for locals at the Manhattan Show Bar in Skegness tomorrow.
Leaflets for the event accompanied by a self-portrait of Bronson in a Santa hat, along with the words, "To all in my corner. Merry Crimbo and let's kick some arse in 2020. Your old china, Charles Salvador.