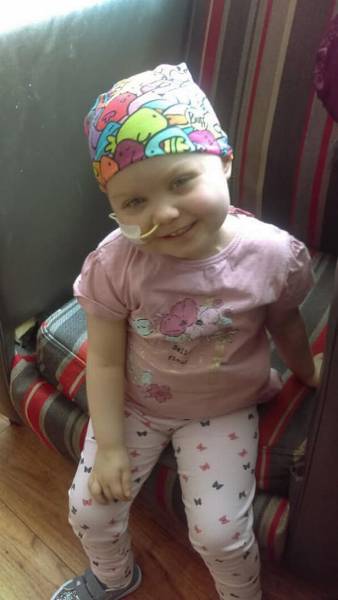 Little lovely Ruby Mugleston has overcome cancer that looked set to take her life but the thriving five-year-old beat all the odds and is now in school and wants to be a nurse!
It wasn't long ago that Ruby's parents were facing up to any parents worse nightmare as were being warned to prepare for the very worst by medical staff.
She was that sick her brother and sister were taken to hospital to say their goodbyes to their sweet little sister.
Ruby first fell sick in 2017 as doctors tried to diagnose the problems at Cardiff hospital but after being transferred to Bristol hospital where there was a specialist unit.
At first her problems were pinpointed at Juvenile arthritis but the move to Bristol had a breakthrough and diagnosed the toddler with anaplastic large cell lymphoma.
Straight away the specialist doctors started Ruby on a course of aggressive chemotherapy and Ruby's health started to improve almost immediately.
Throughout the treatment Ruby, who turned five last Wednesday, and her family received help from CLIC Sargent, which provides vital emotional, financial, and practical support to families facing cancer who the family are forever thankful for.
The long road of treatment started and little fighter Ruby went from strength to strength and she is now back at school and wants to be a nurse when she grows up!
Ruby and her parents will now be relaxing at home this Christmas for the first time for a while and well done little Ruby!